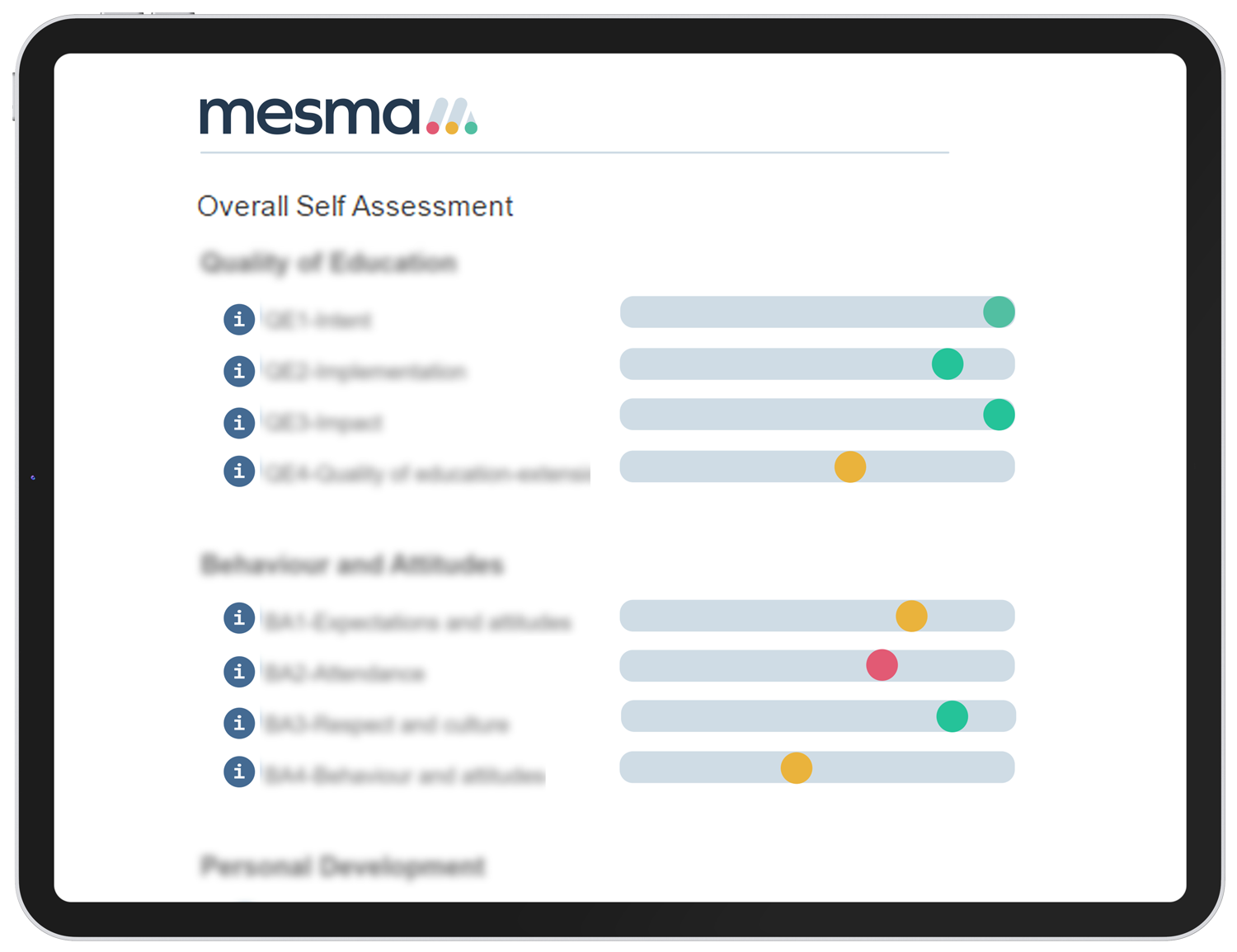 Help your colleagues, your service users and your organisation to thrive.
Empower your colleagues to take ownership of quality improvement through reflective self assessment, peer reviews, quality improvement plans and themed deep dive reviews.
Mesma is a space where colleagues can share positive impact and good practice internally and externally for the benefit of your service users and stakeholders.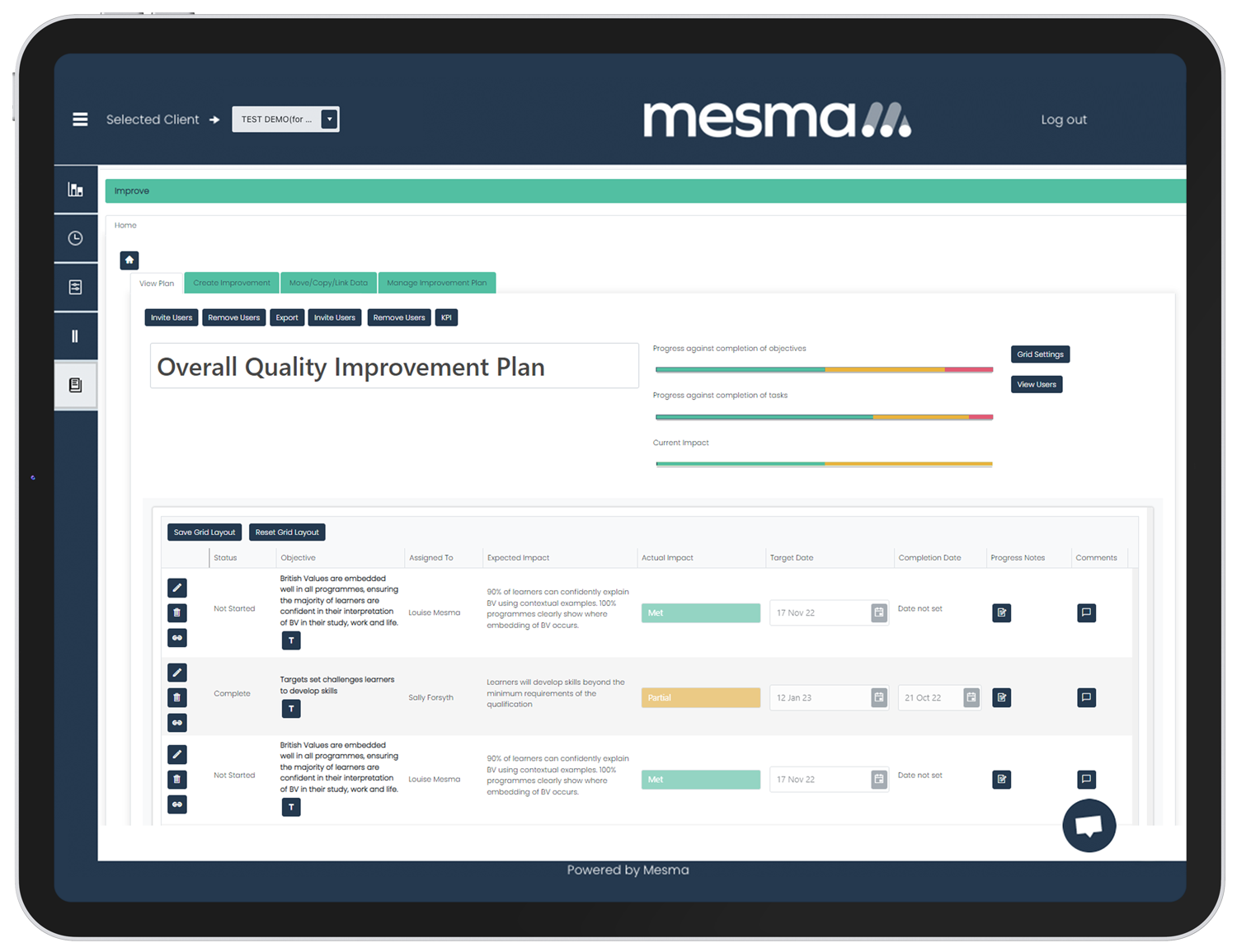 A clear return on investment.
Mesma can save you and your colleagues hours of manual administration, eliminate bottlenecks in processes and make quality assurance and improvement data available quickly and easily.
Mesma is intuitive, easy to use and requires minimal configuration for most organisations. We offer a range of support options to suit all sized budgets.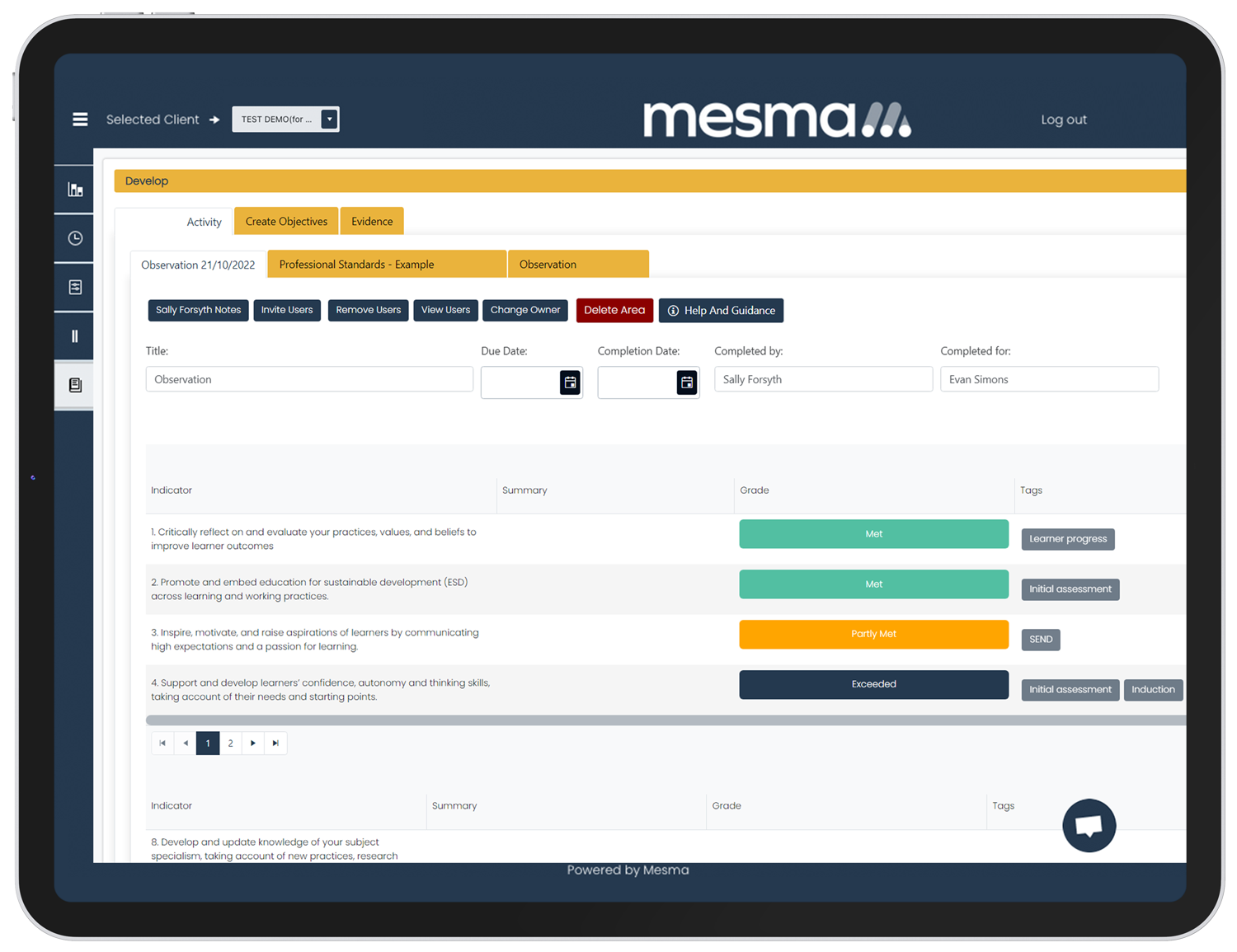 Designed to enhance your processes and reflect your purpose.
Mesma has the flexibility to support local community based services through to complex national and international charities.
It offers you a complete suite of tools to evaluate and improve quality at individual, team and organisation level.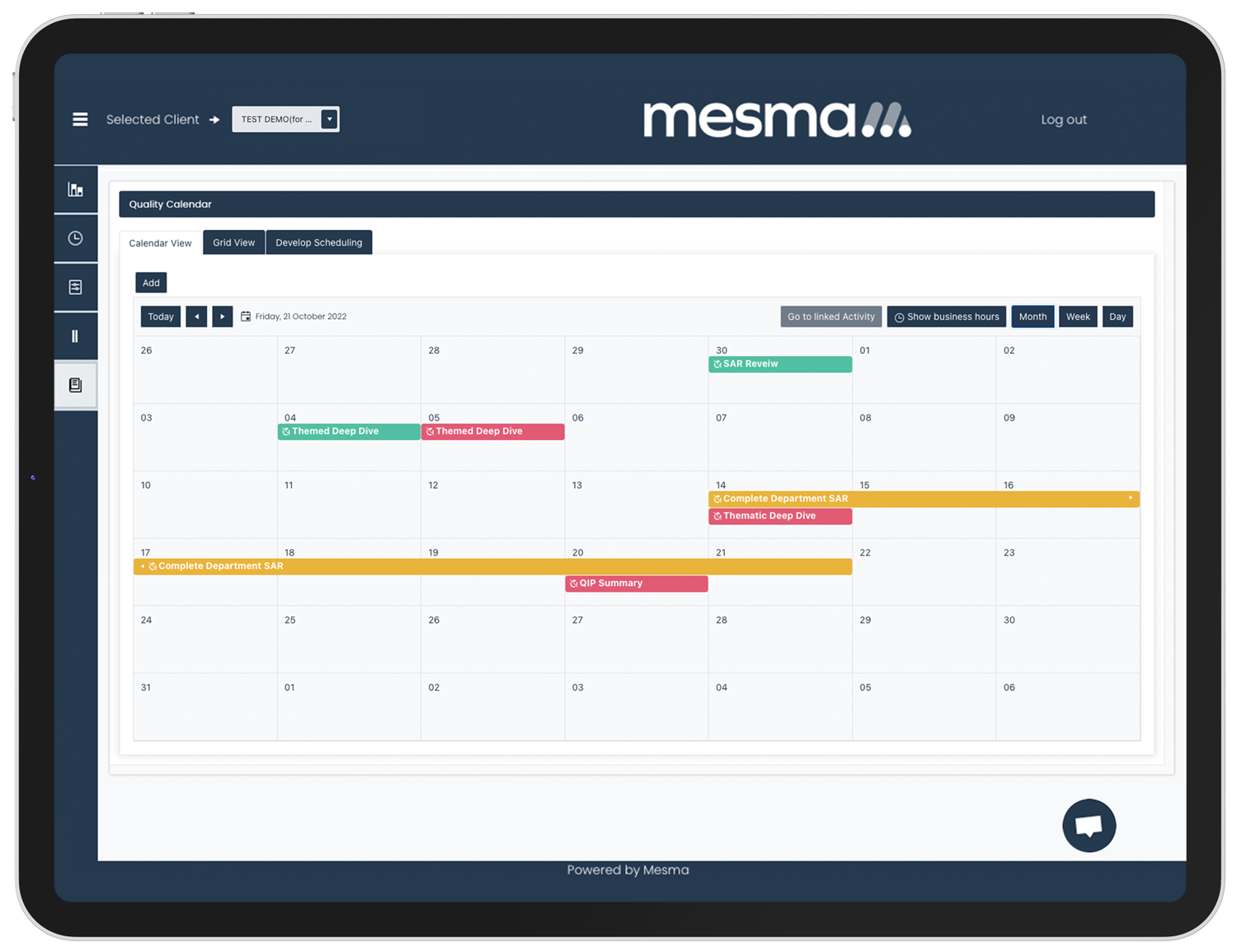 Clear insights that help you to target your resources
By bringing information and reporting in to a central place, you can pinpoint what is working well and define your priorities for quality improvement.
You'll have all the information you need to target quality assurance activity and precious resources where they will have the greatest impact.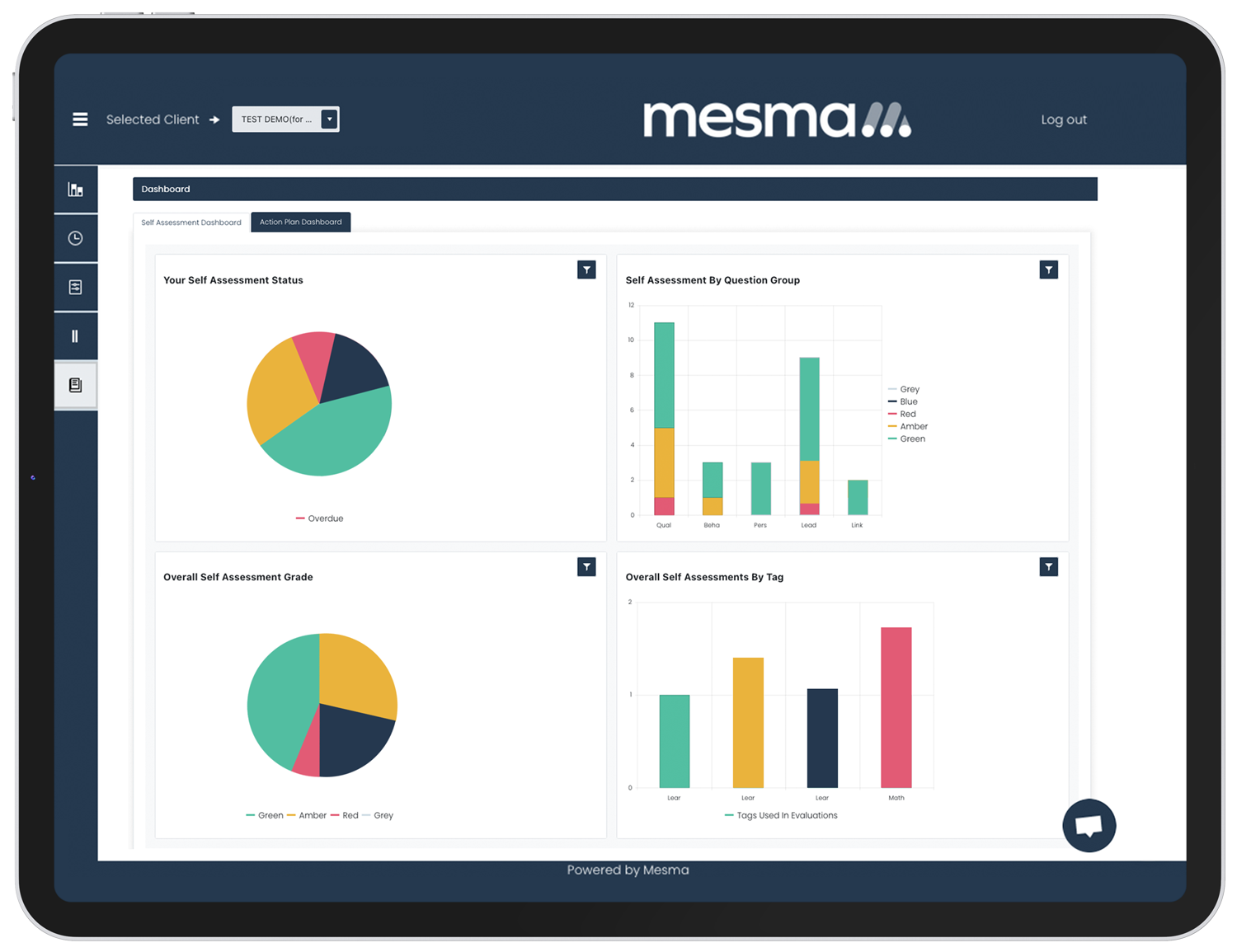 A secure reliable and trusted platform.
Mesma is a UK Government registered G-Cloud software supplier and is used by thousands of public sector professionals every year.
Cyber Essential Certified it is built on secure Microsoft platforms and all data is hosted in the UK.
Mesma transforms quality assurance and improvement at an individual, team or global level.
Mesma makes quality assurance more for everyone in your organisation.