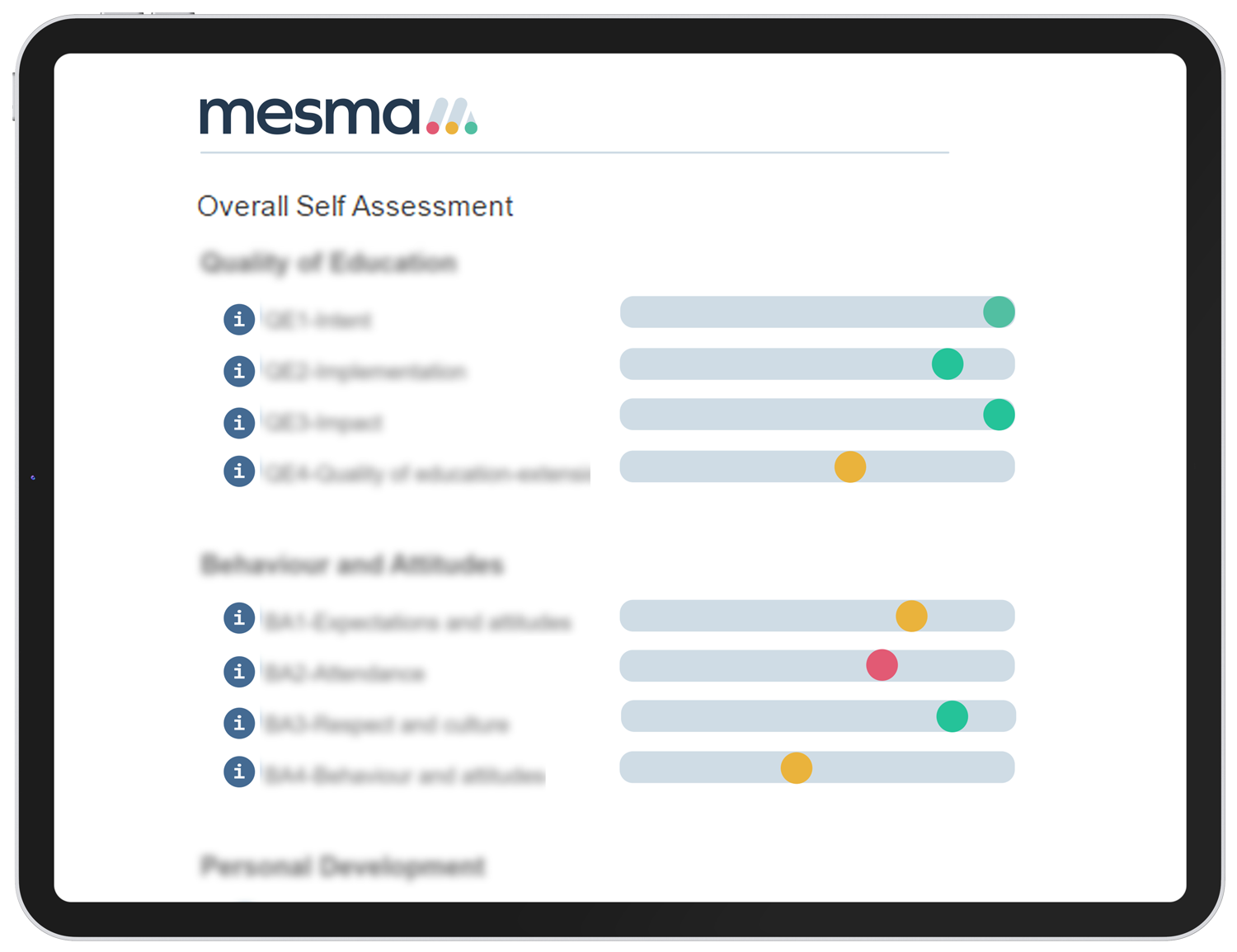 Support your clients to achieve their quality assurance and improvement goals.
Whether you are helping a new apprenticeship provider to establish their quality processes in line with the Education Inspection Framework or a college to refine their approach to writing their self assessment report, Mesma provides you with a suite of tools to complement your expertise, support and guidance.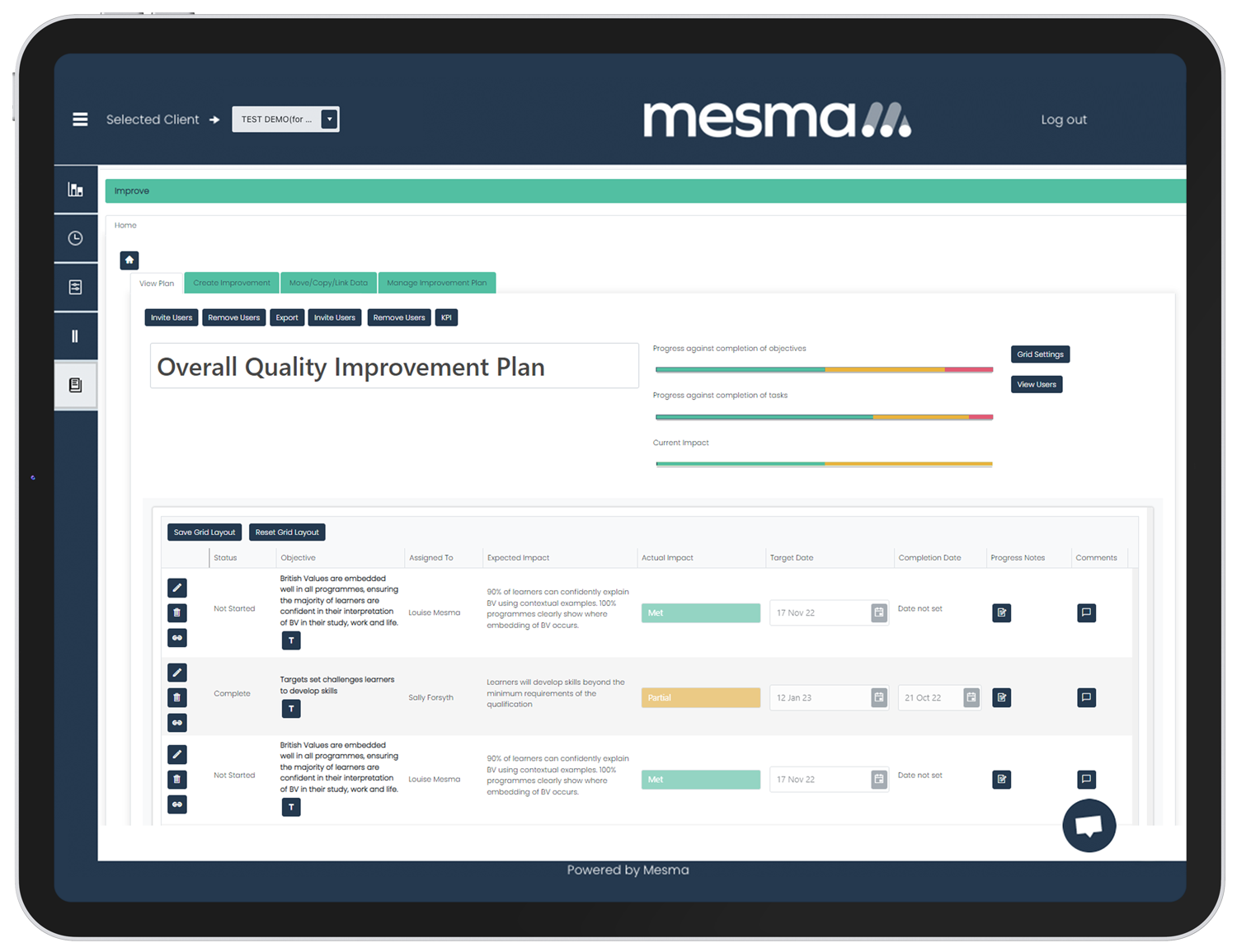 Be ready for your most important inspection ever – your next one.
Combine the best Further Education quality assurance practice with the criteria of your regulators and guidance at hand for your colleagues.
Mesma will help you to ensure that your processes are fully aligned with the requirements of the quality standards and everything is held in a central and secure place ready for whenever you need it.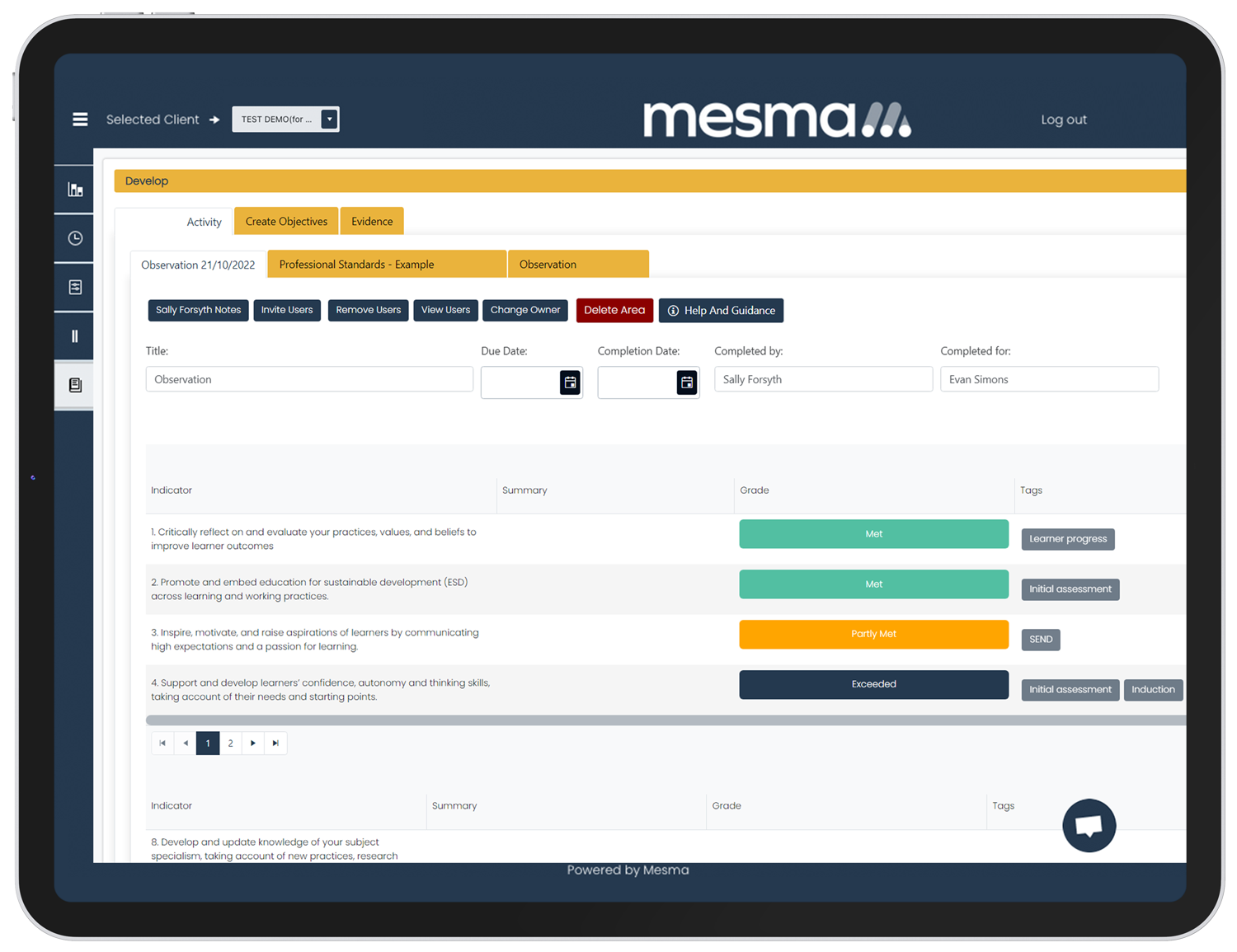 Insights that help you to add more value.
Mesma can unlock the power of your clients data to give you clear insights into quality assurance.
By bringing information and reporting in to a central place, you can help your them to better understand what is working well and define their priorities for quality improvement.
You'll have all the information you need to help them to target quality assurance activity and resources where they will have the greatest impact.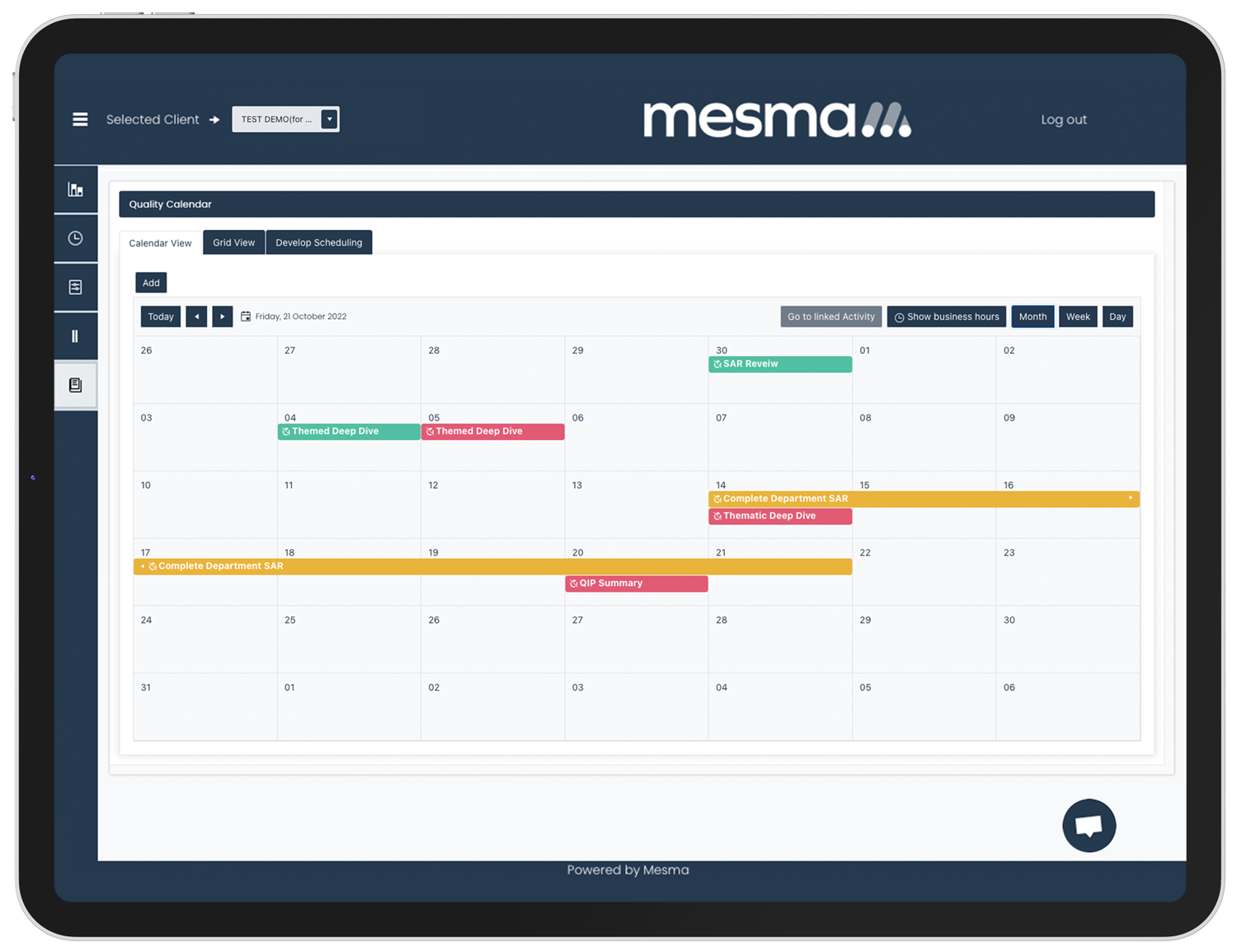 Secure oversight of quality assurance and quality improvement.
Mesma is secured by the latest Microsoft cloud based technology helping you to meet your obligations to protect your clients sensitive data.
The exchange of information and sharing of documents between you is clearly defined and easy for you both to manage.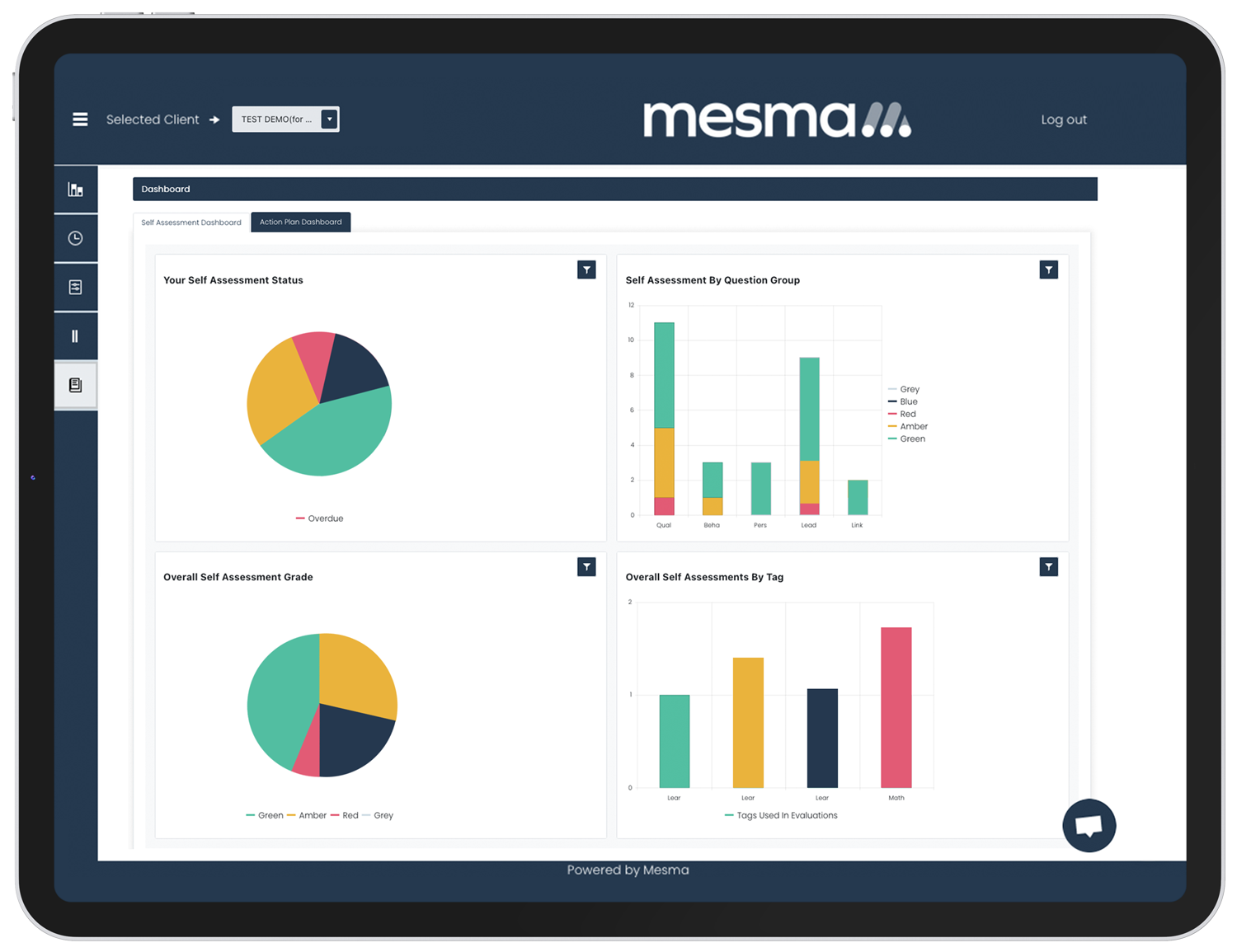 Easy to get started with new customers.
Onboarding and off boarding of your customers is seamless and easy.
They can either use Mesma and invite you to support them or you can invite them to collaborate with you on your platform. Users on your Mesma platform will have access to the same high quality resources, help and guidance.
Mesma is an easy to use and intuitive system by design that has put your clients and their learners and customers at the heart of the development of the software.
Mesma transforms quality assurance and improvement at an individual, team or global level.
Mesma makes quality assurance more for everyone in your organisation.