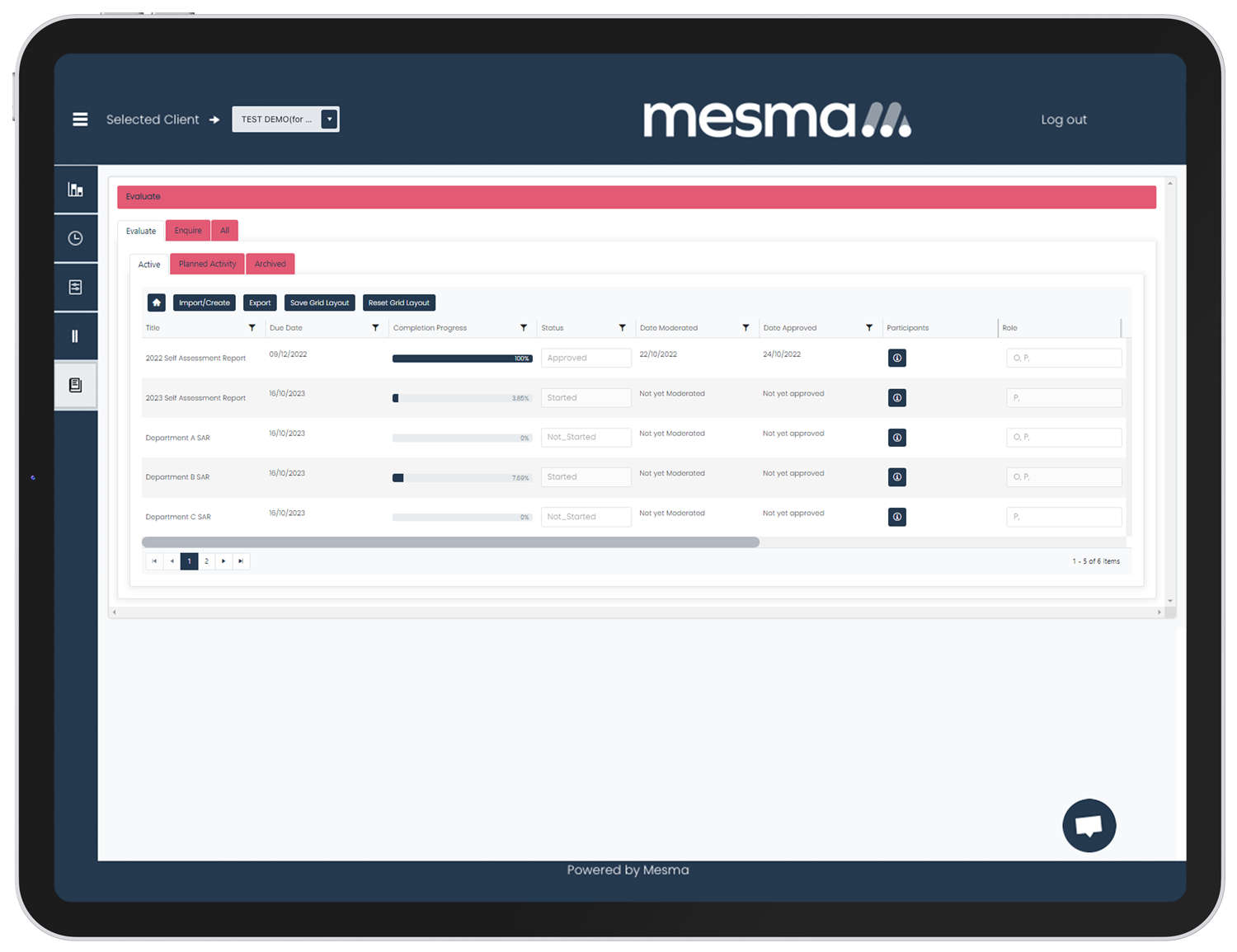 A digital hub for the coordination of the annual monitoring cycle.
You and your colleagues will have confidence that quality assurance coordination, data, reports and key documents are available in one place, exactly when you need them.
All your quality assurance and improvement activity come together into your quality calendar.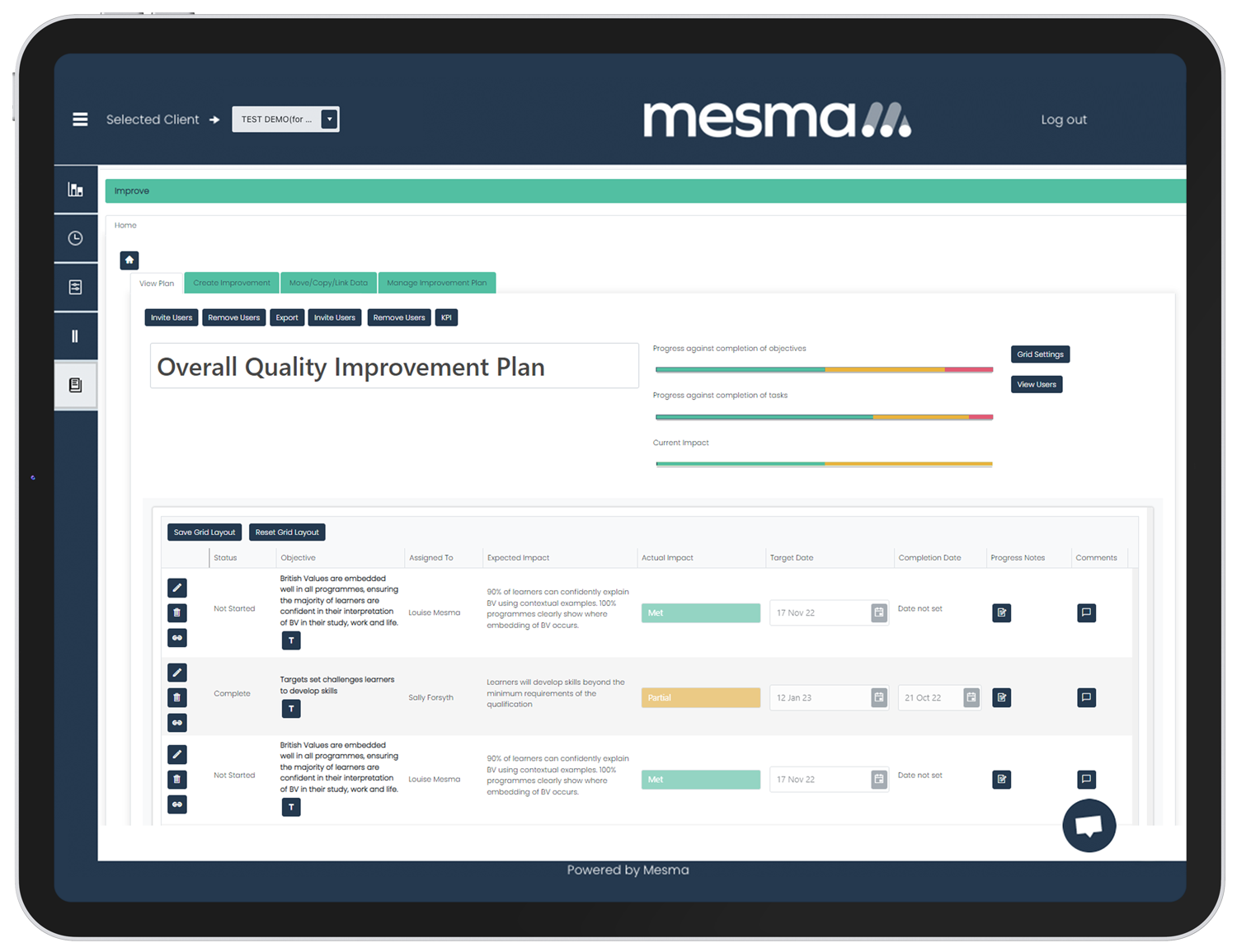 Efficiency that delivers a clear return on investment.
Automate the annual monitoring process across the university saving hours of administration for colleagues each month.
Clearly see what works well and what must be improved to prioritise working on what matters most for the people who matter most to you – your students.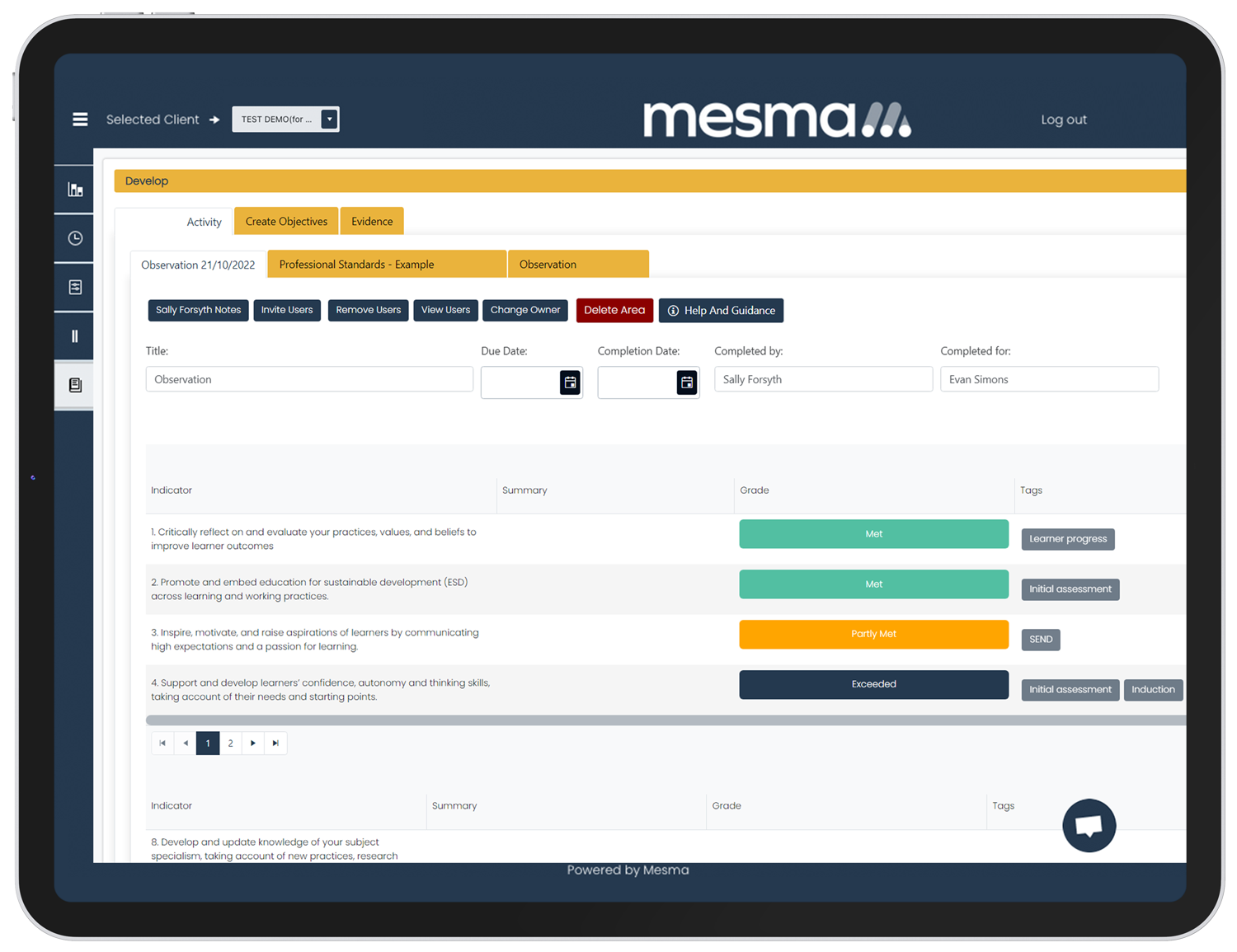 A collaborative platform to engage your colleagues in quality improvement activity.
Mesma is simple and attractive by design with engaging features that encourage and enable your colleagues to collaborate and take ownership for quality assurance and improvement.
The progress and impact of actions is visible to all who need it.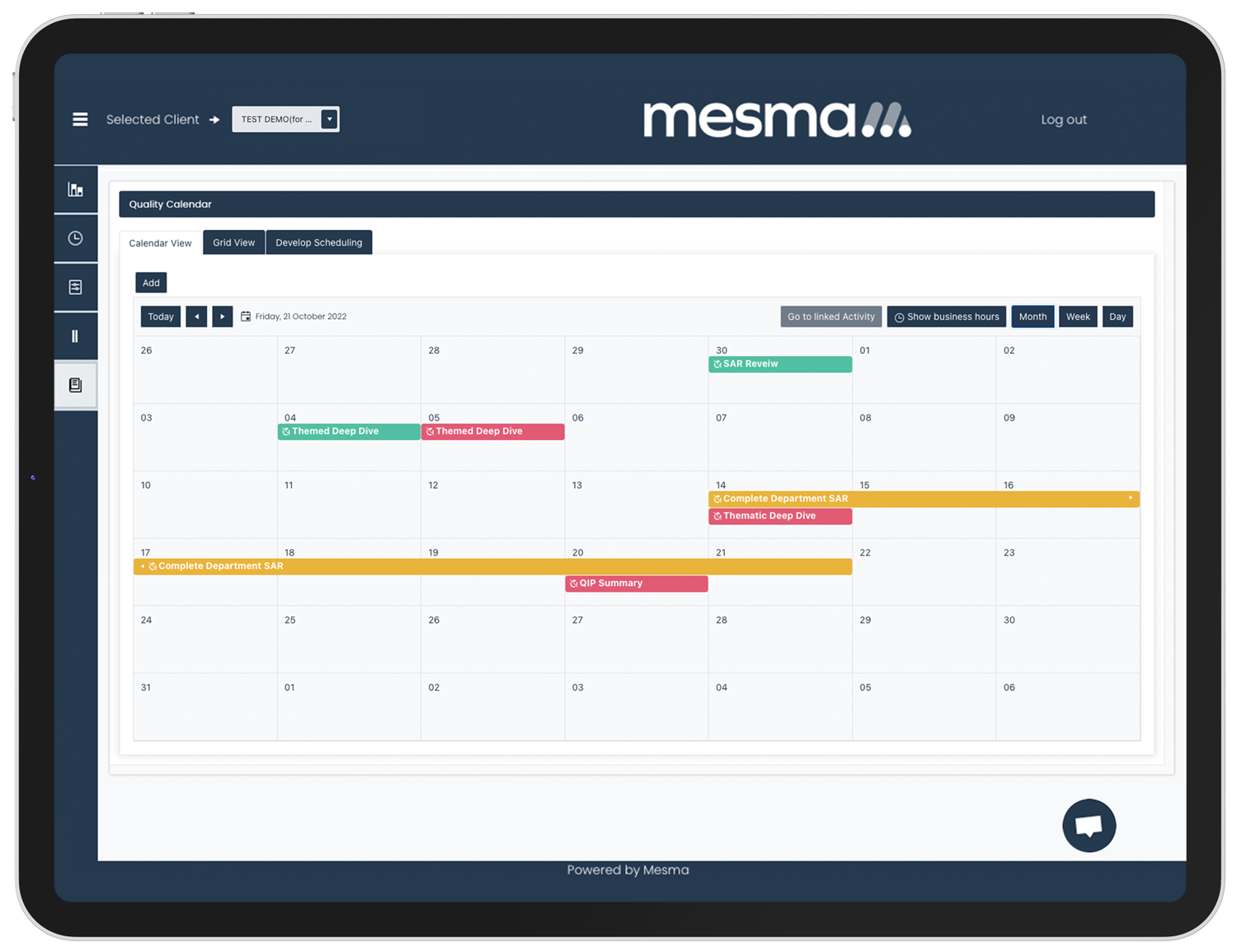 Benchmark to national and international quality standards.
Tailor your platform to reflect a range of regulatory standards and quality frameworks.
With useful guidance on hand that supports your colleagues to develop their understanding of what is needed.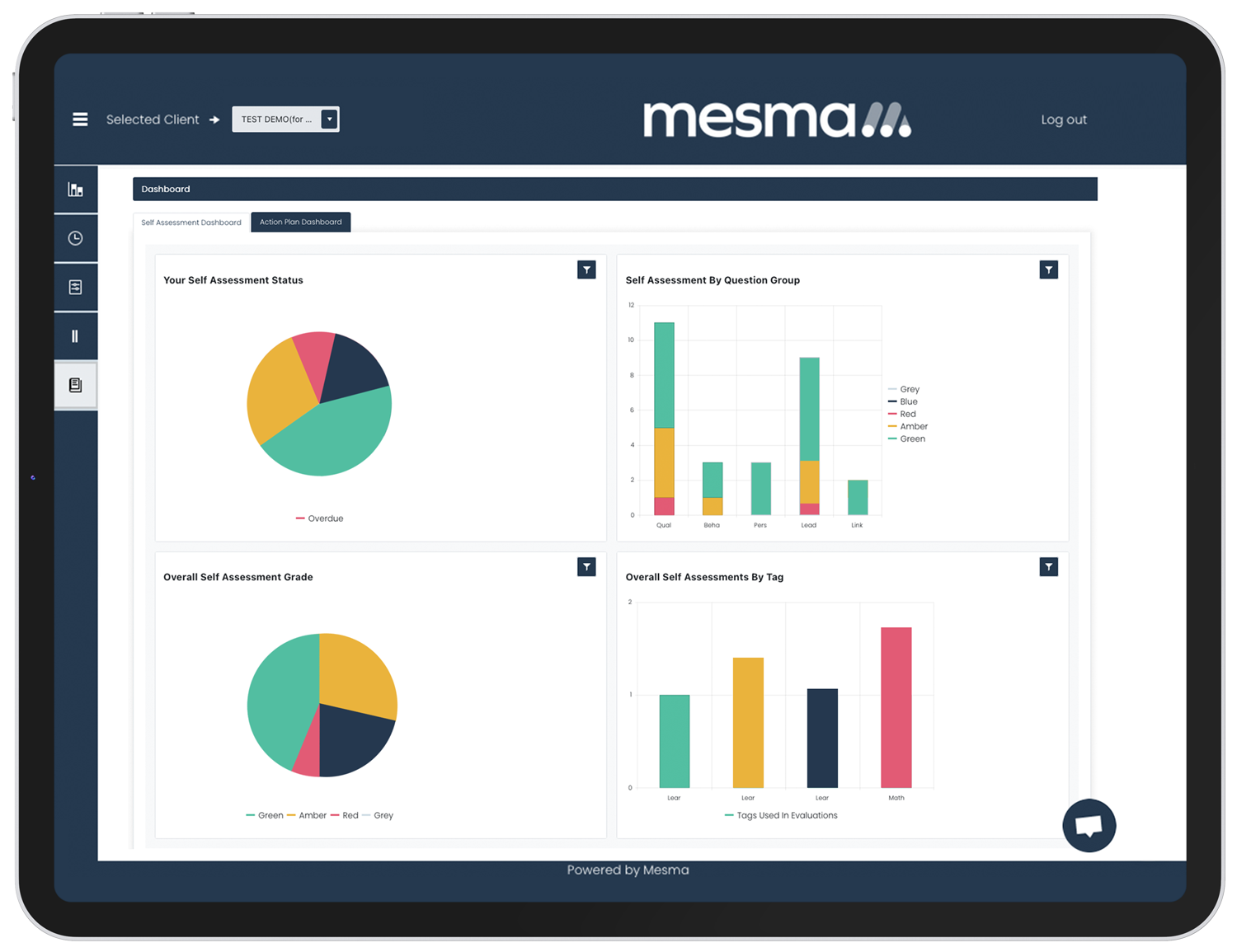 Quality insights at your fingertips.
A comprehensive suite of report options, downloads and dashboards provides all the insights you need to make informed decisions faster.
From downloading a single monitoring report to reporting insights into the progress and impact of your most recent quality improvement activity, you and your colleagues will have the relevant information needed to hand.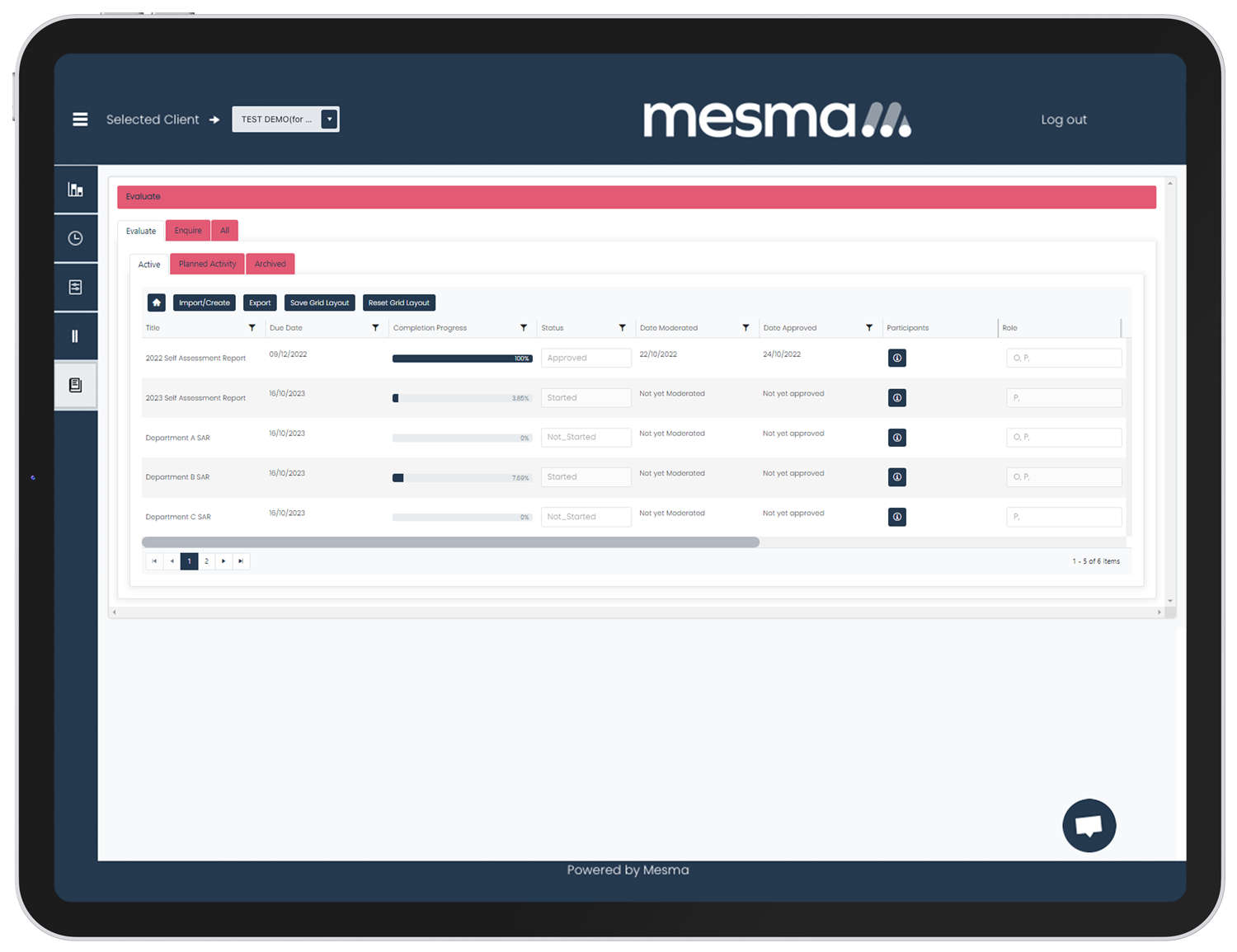 A support network that specialises in quality in HE and apprenticeships.
Our specialist team support university leaders to implement, review, and improve their internal quality improvement systems through consultancy, training and resources.
We help you and your colleagues achieve your quality assurance objectives and deliver a world class experience for your students.
Mesma transforms quality assurance and improvement at an individual, team or global level.
Mesma makes quality assurance more for everyone in your organisation.