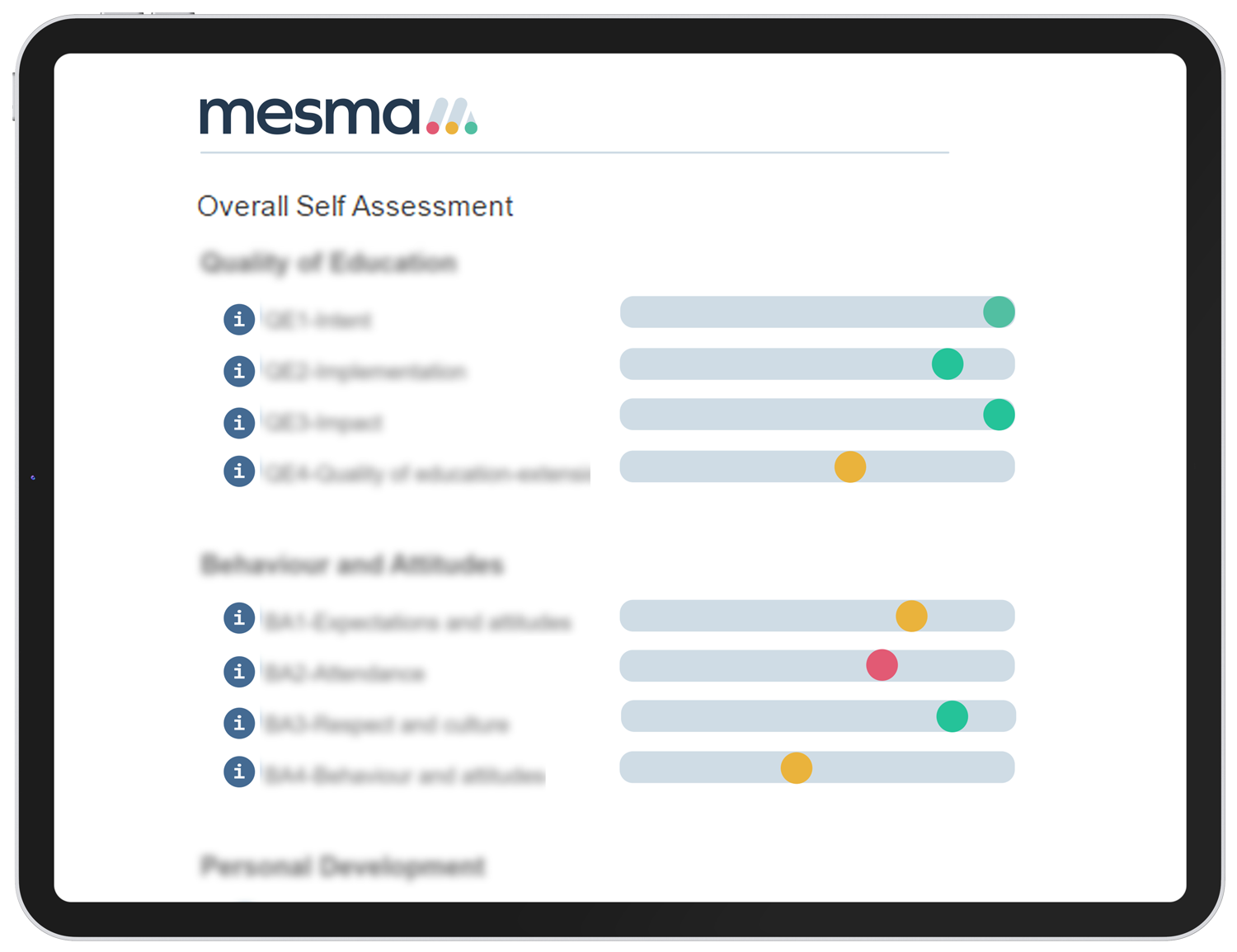 Develop a process of robust and supportive self evaluation.
Define your criteria and support organisations to respond using a clear structure, helpful guidance and easy to use and engaging features.
You and the provider can clearly see where their gaps are and develop an improvement plan that will outline their journey to accreditation.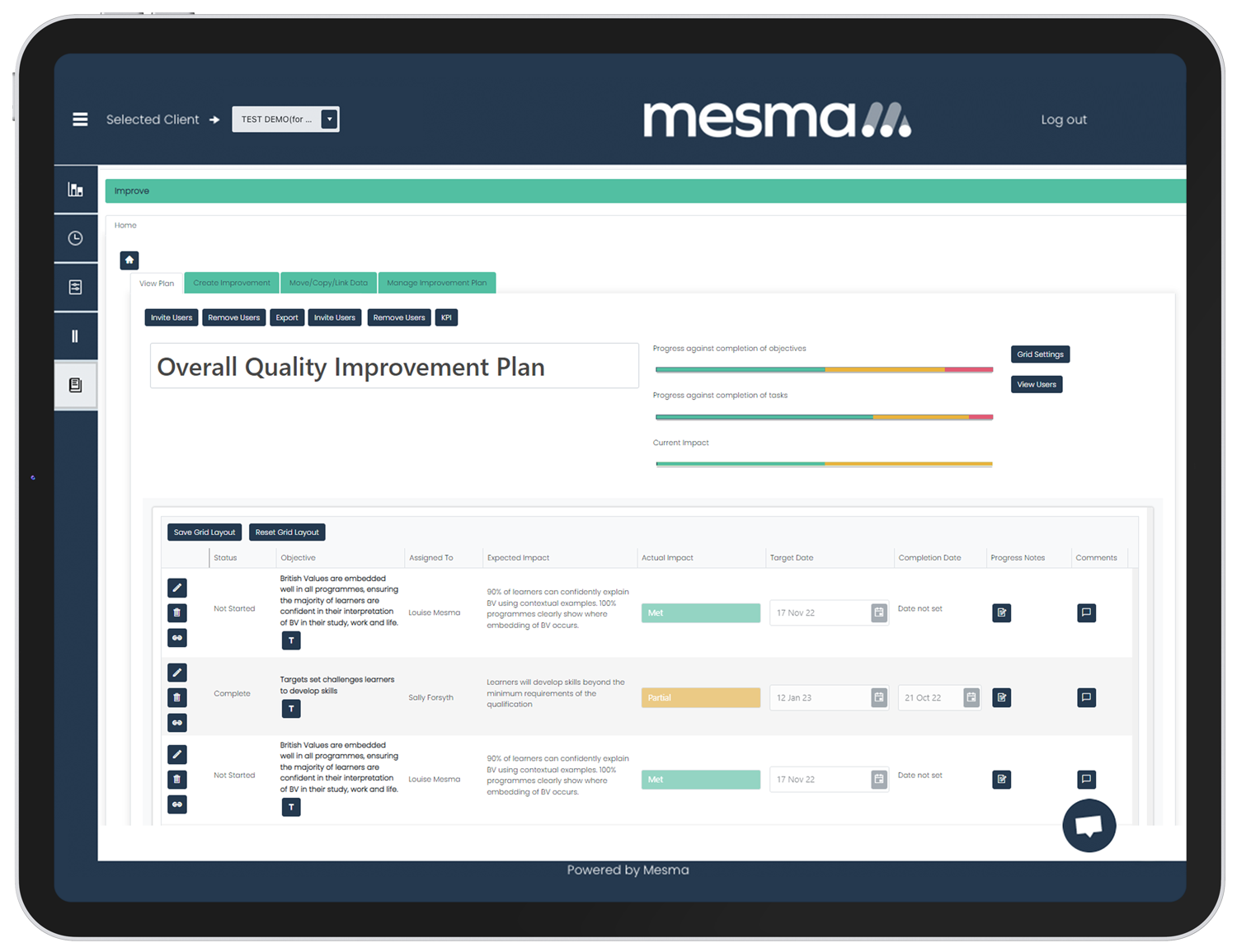 Reduce complexity and streamline administration.
Mesma enables you to streamline the self evaluation and assessment stages of your process. There's no need to double key data into spreadsheets saving hours of administration and duplication of effort for everyone.
In real time you can track completion, access evidence and documents. You'll be able to give detailed feedback to providers against specific criteria to help them with their gap analysis.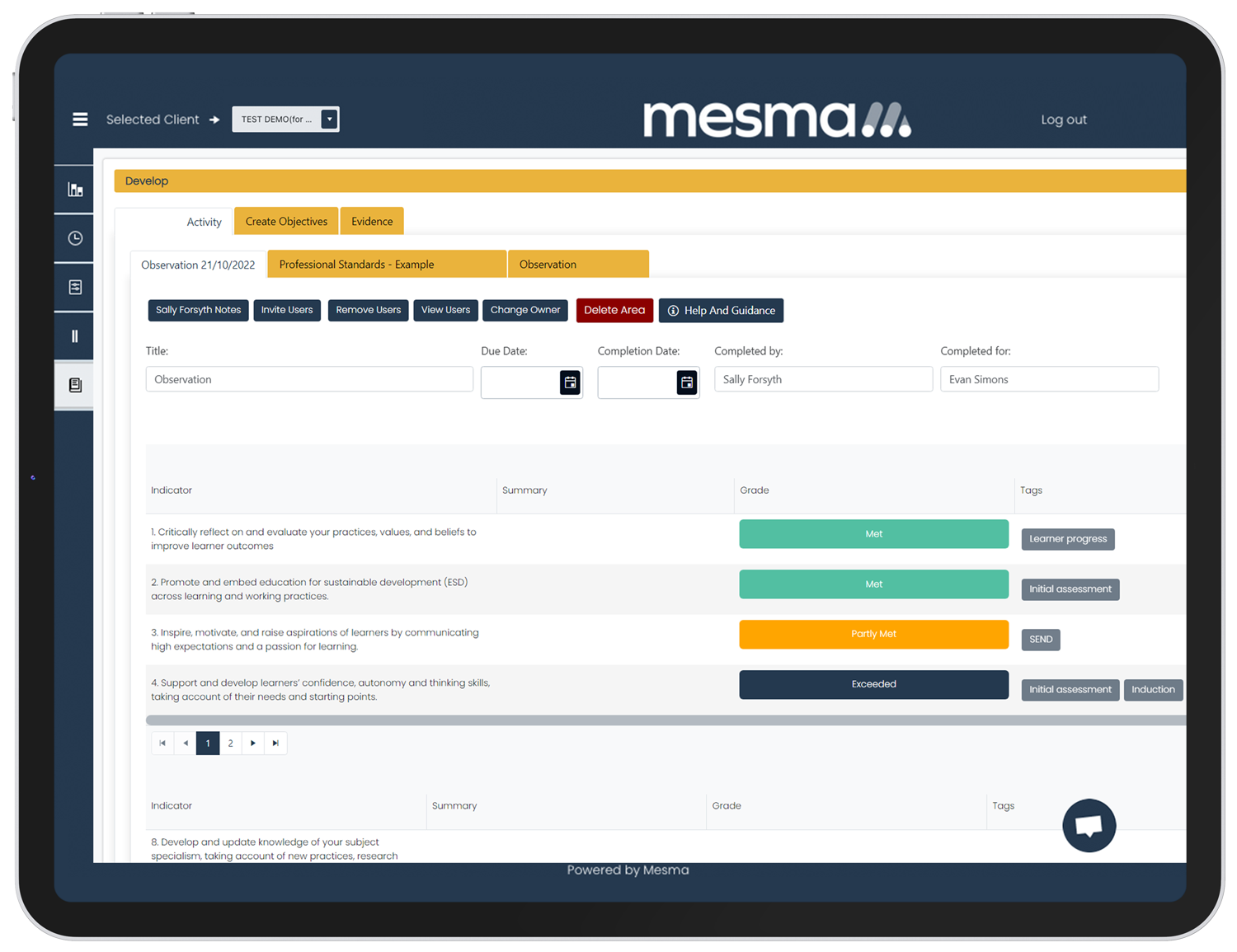 Designed to enhance your processes and reflect your purpose.
Select from range of products and templates and we will support you to configure Mesma to reflect your ideal process.
Mesma requires no coding at your side to configure your platform.
We will help you to refine the process on the system and embed your logo and your language to reflect your purpose.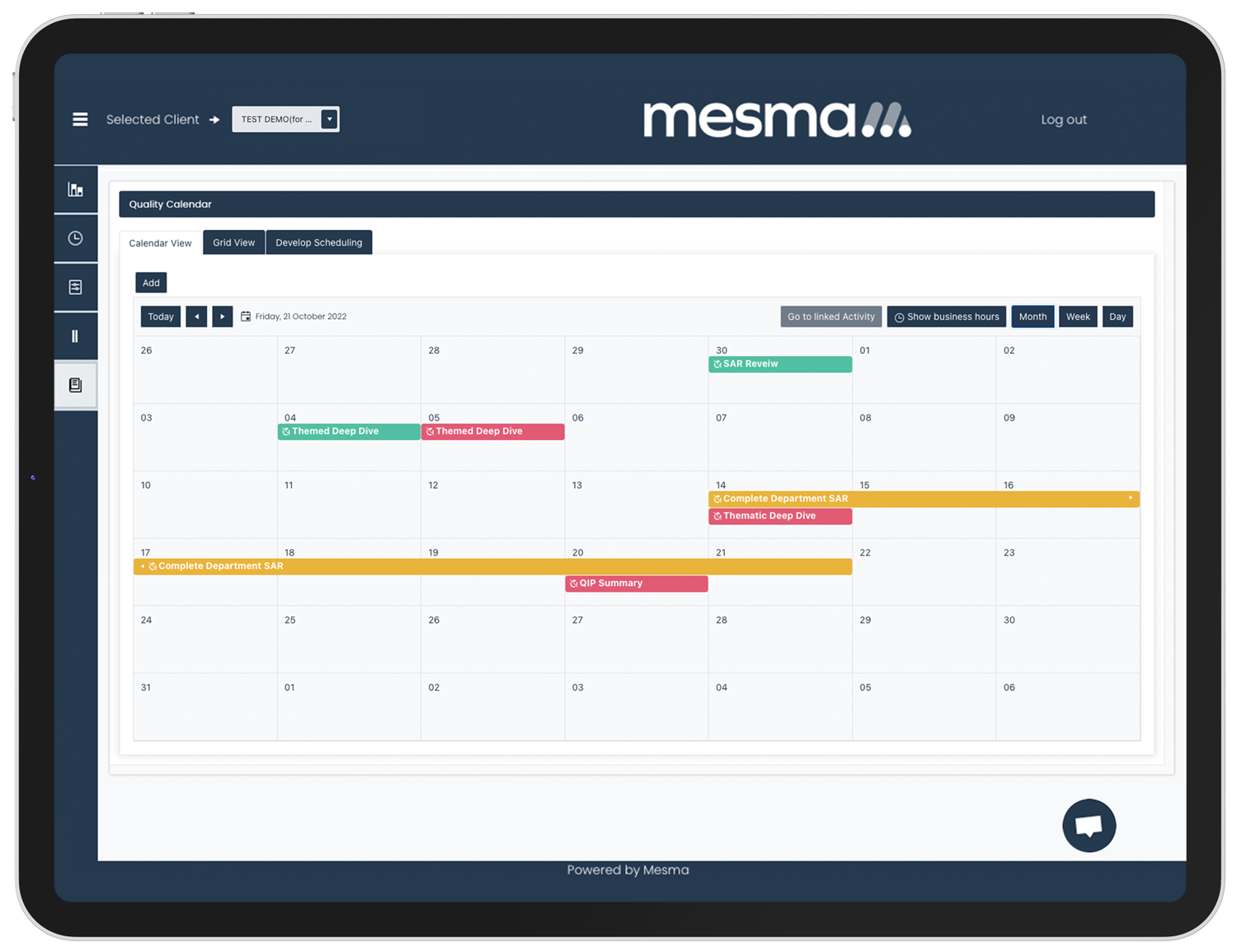 A scalable, secure and trusted platform.
The exchange and sharing of data and information between you and your partner organisaitons is clearly defined and secured by the latest cloud based technology.
Onboarding and offboarding of users is seamless for them and easy for you to manage.
Mesma is trusted by government departments and accreditation bodies in the UK and EMEA and is a G-Cloud registered software supplier.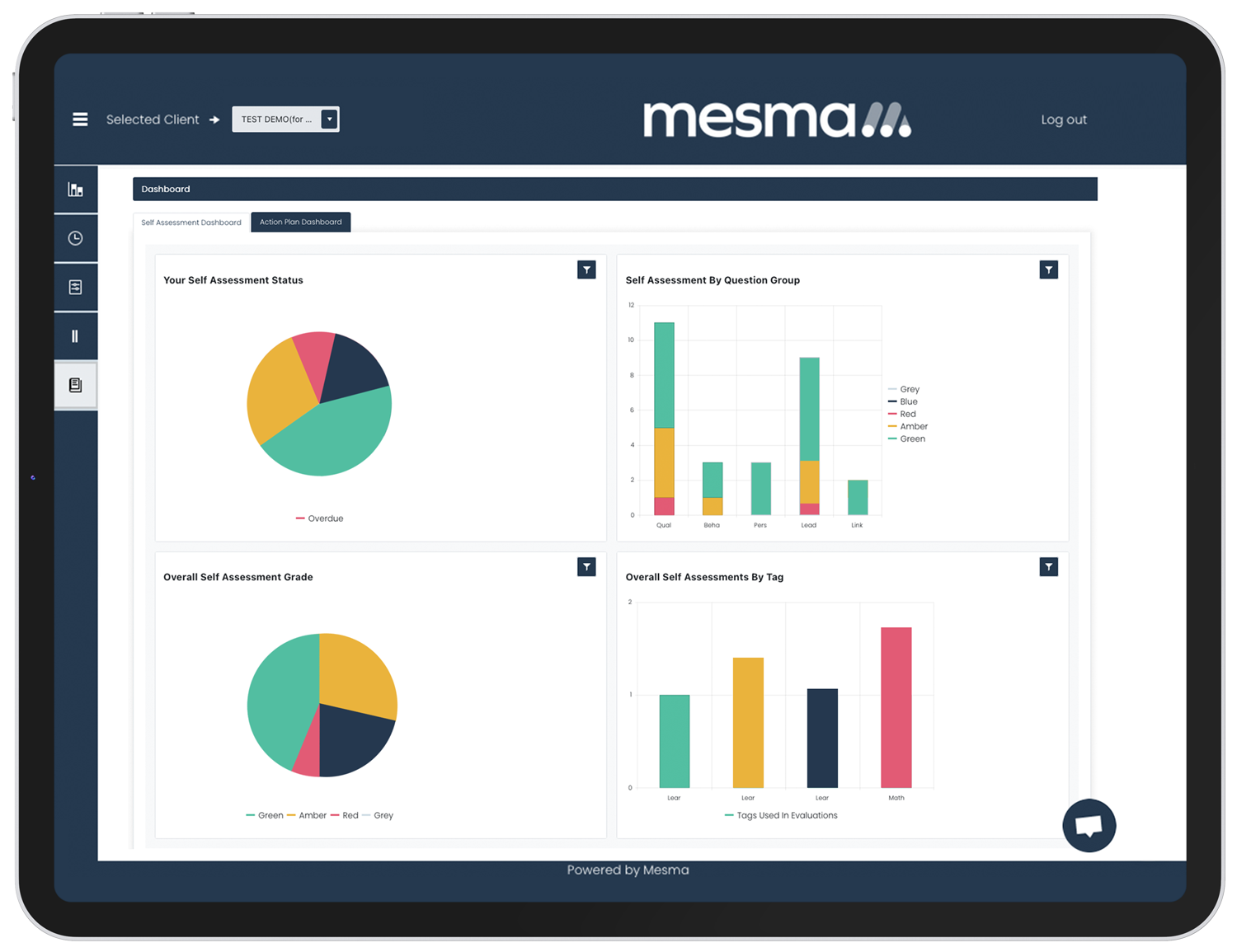 Clear oversight and powerful insights.
Easily track the progress of organisations completing and achieving the benchmarks of your accredited standard.
Build reports on real time data and analyse the responses to self assessment in detail. Mesma will give you that will support your informed decision making.
It will help you identify what information and guidance providers need – helping others raise standards.
Mesma transforms quality assurance and improvement at an individual, team or global level.
Mesma makes quality assurance more for everyone in your organisation.