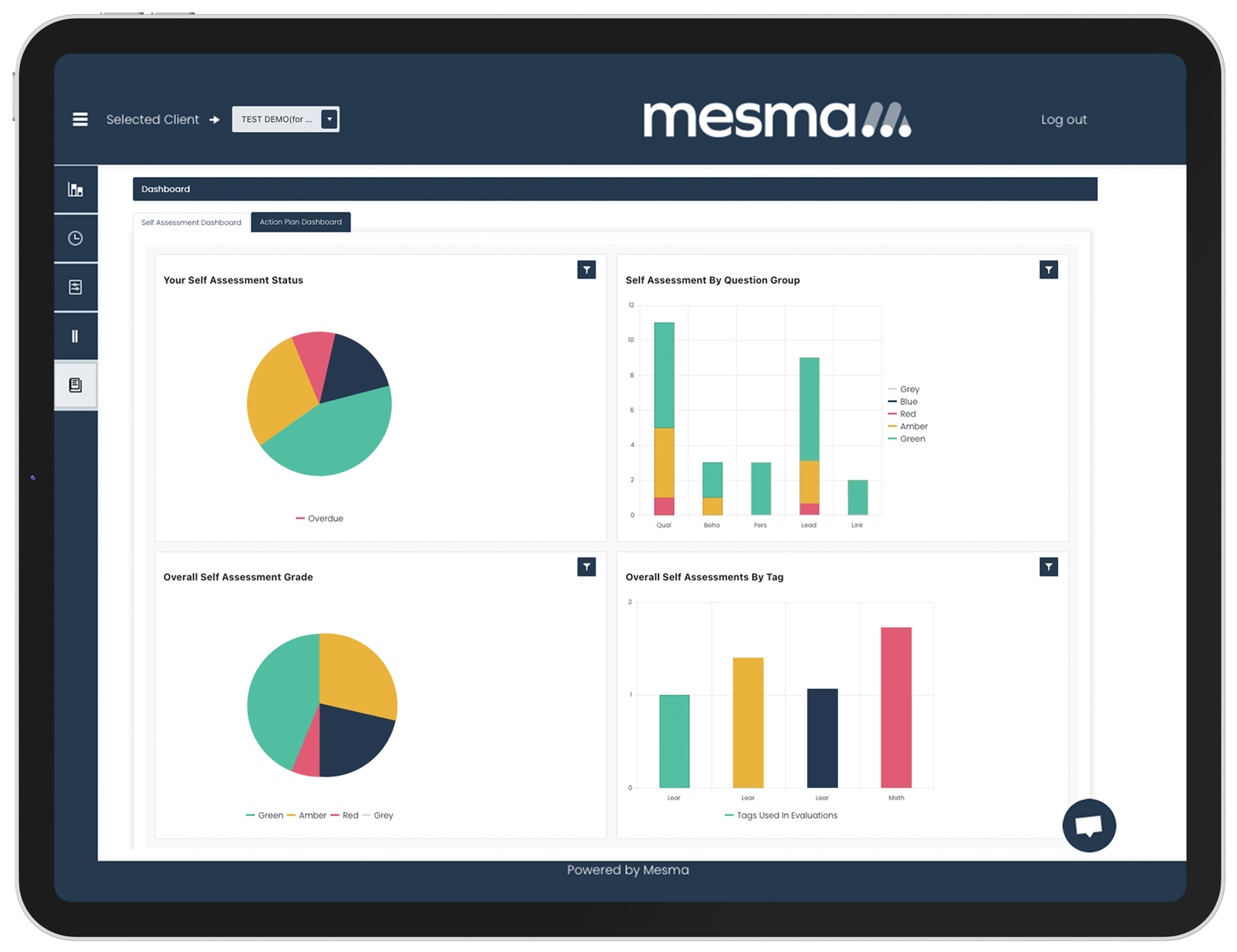 Bring out the very best in every colleague, team, programme and department.
With easy to use and engaging features Mesma will help you to nurture a collaborative approach to quality that raises aspirations and achievement for students and colleagues.
Mesma enables you to develop quality assurance and improvement at an individual, department, college, partner or group level.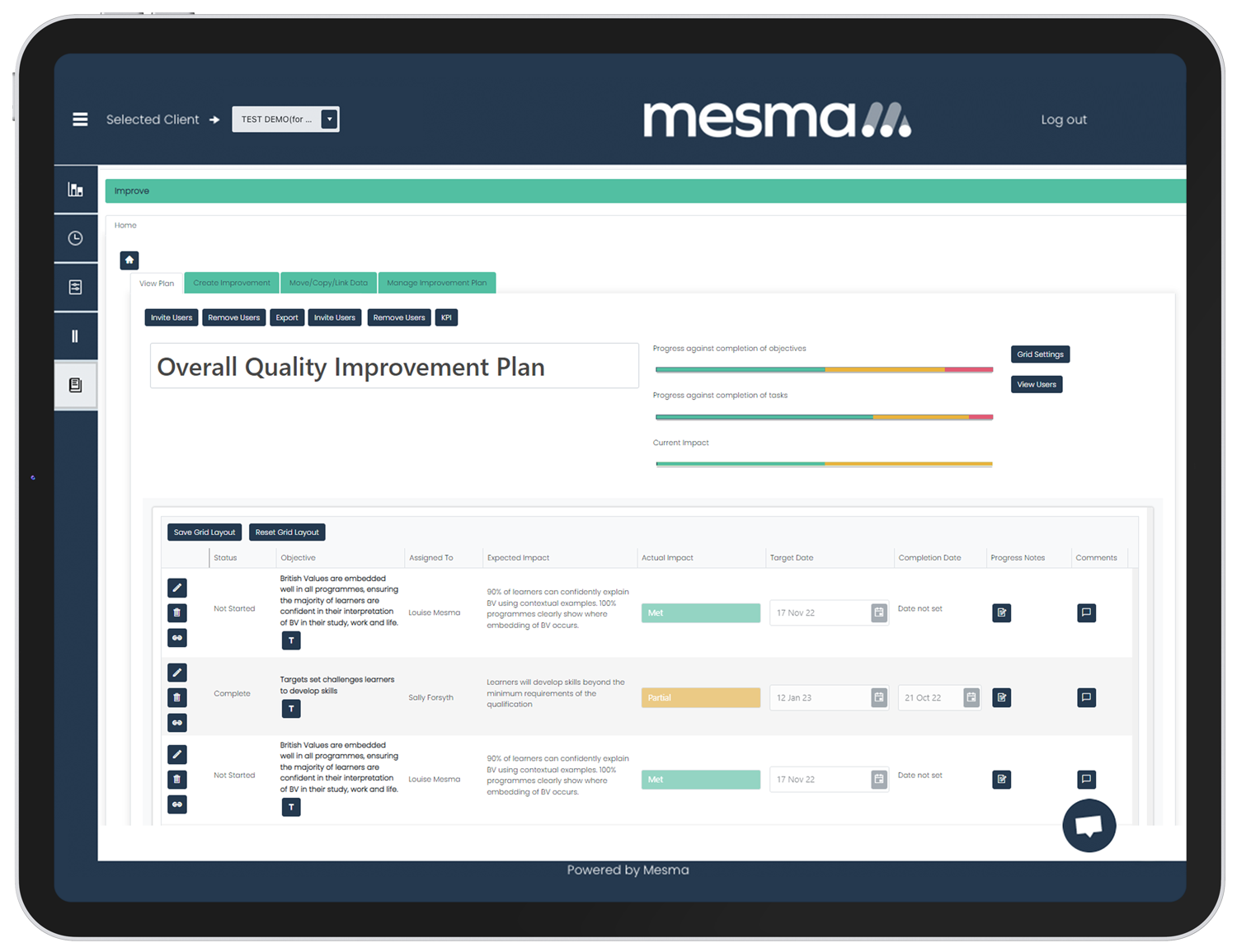 Be ready for your most important inspection ever – your next one.
Combine the best Further Education quality assurance practice with the criteria of your regulators and guidance at hand for your colleagues.
Mesma will help you to ensure that your processes are fully aligned with the requirements of the quality standards and everything is held in a central and secure place ready for whenever you need it.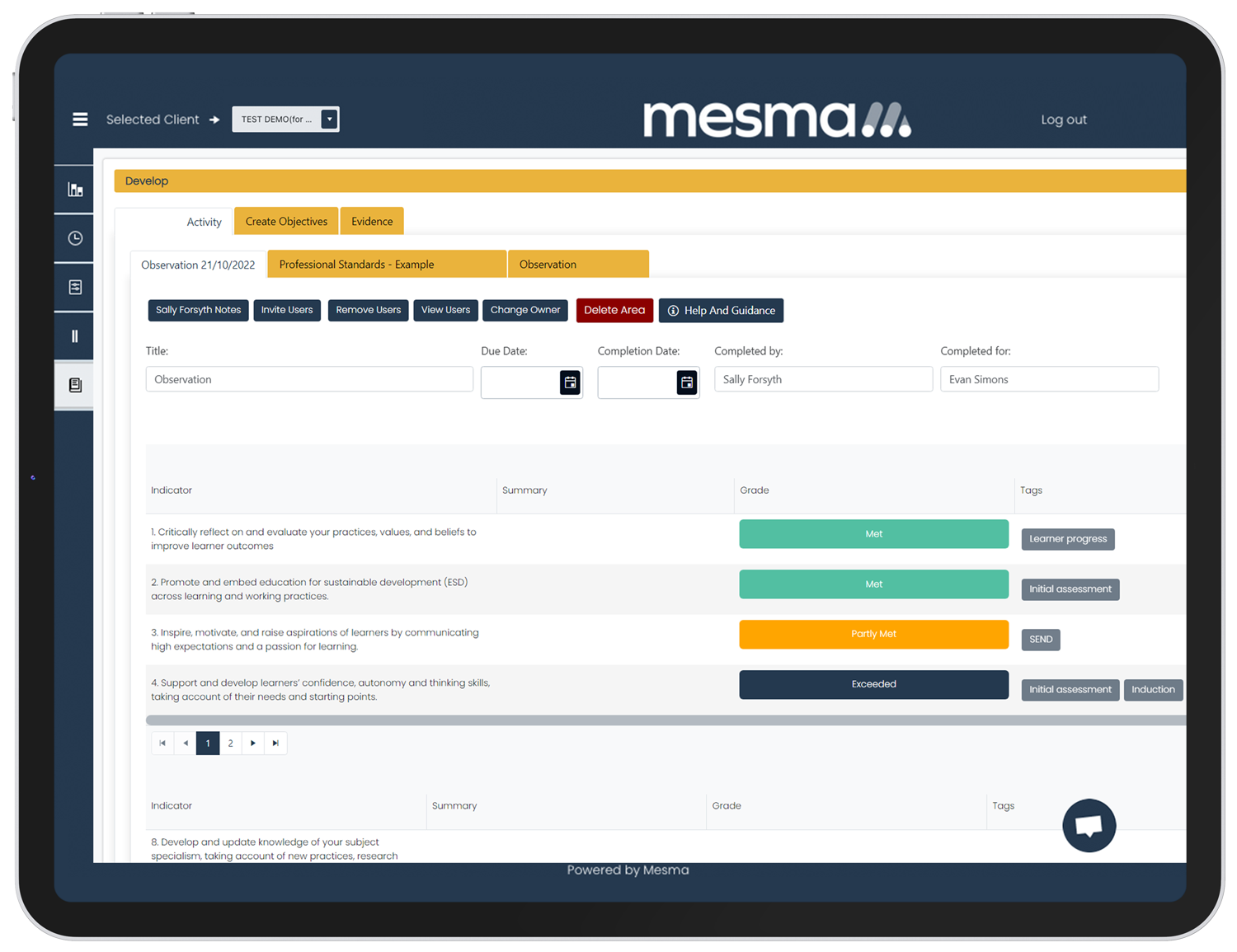 Efficiency that delivers a clear return on investment.
From data capture that cuts out the spreadsheets to easy to access reporting and insights, your colleagues will save hours of administration on quality assurance each month.
Improvement plans driven by clear insight into your areas of strength and weaknesses will ensure that you can prioritise quality improvement action that will deliver the best results for your learners.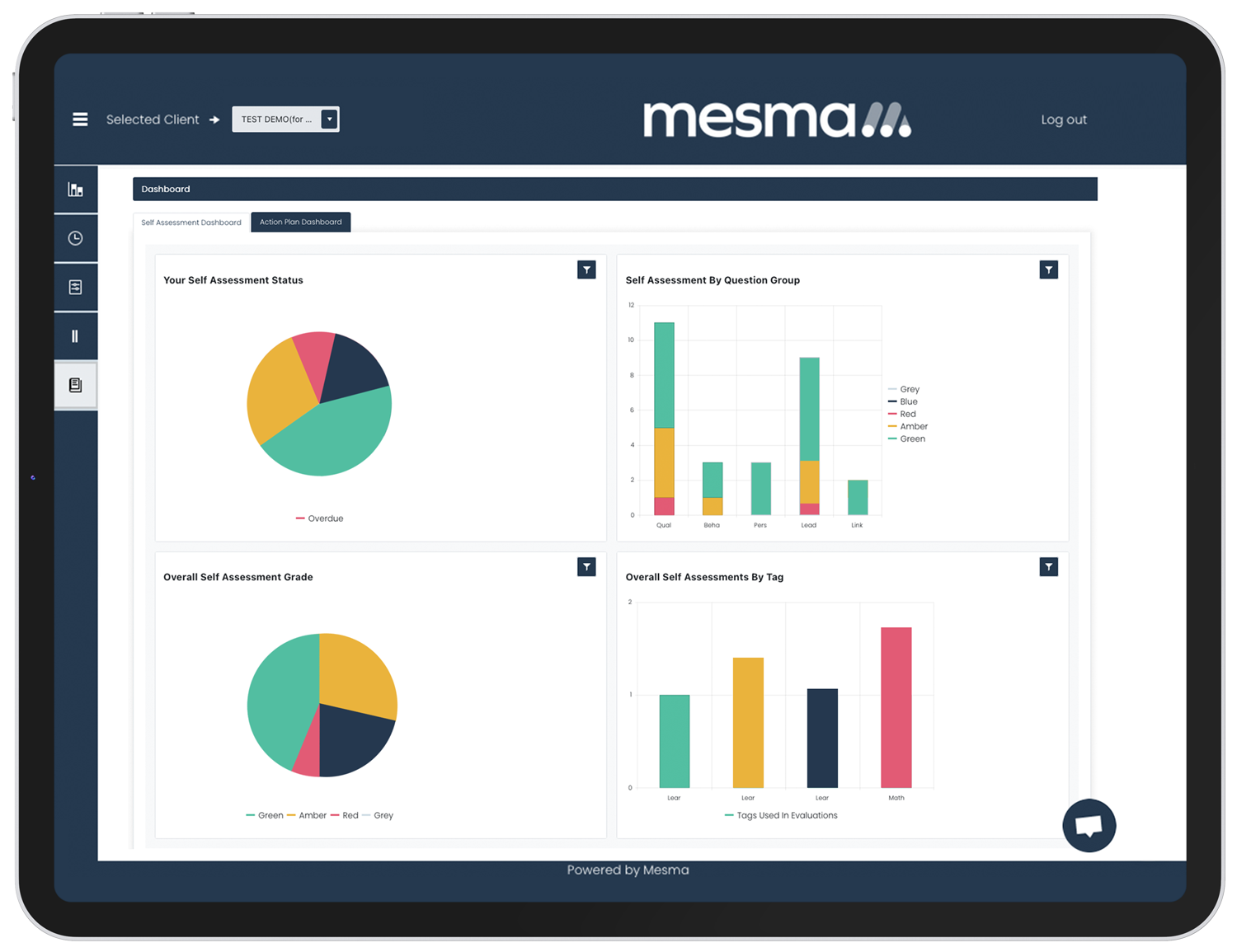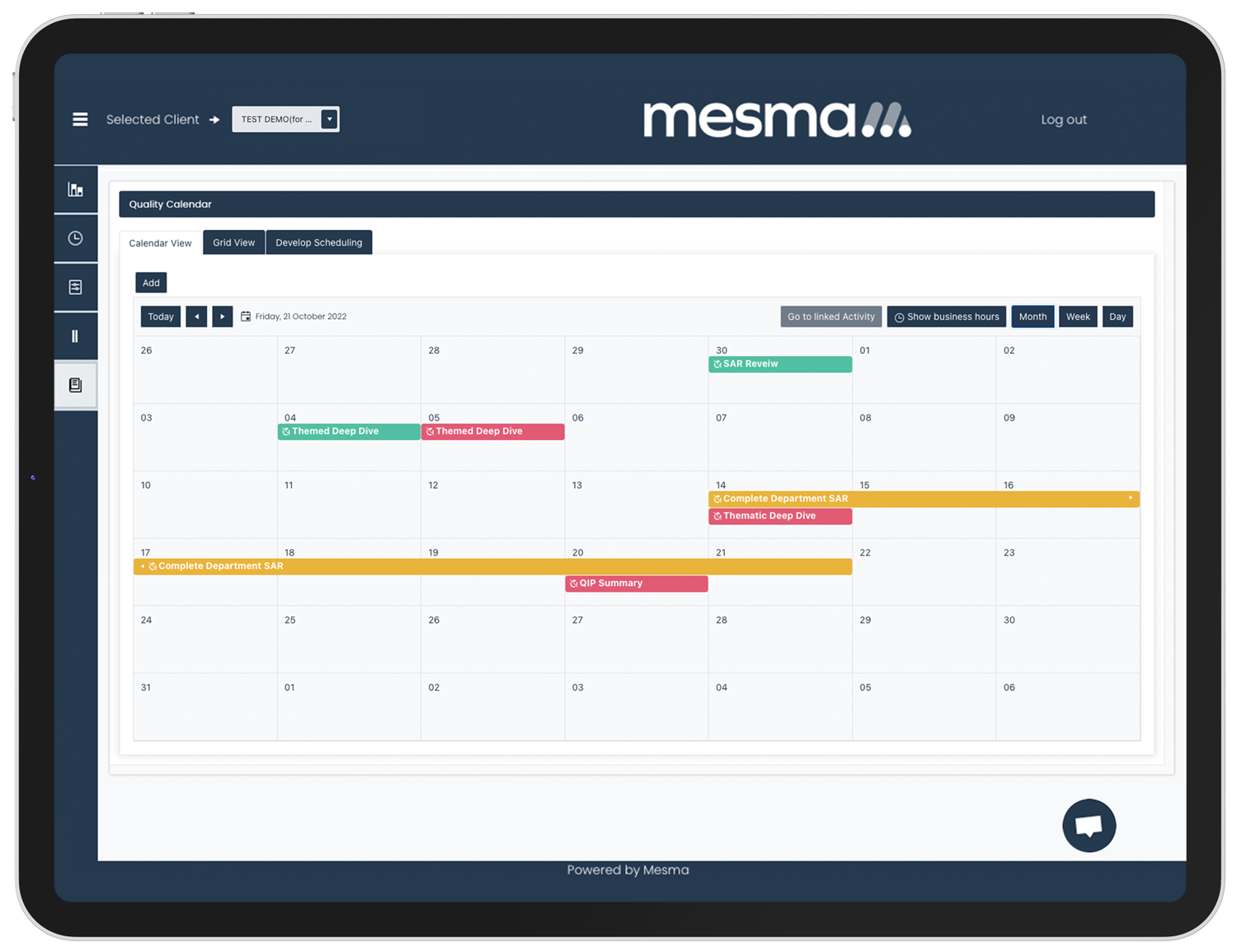 Your complete online quality assurance system.
Plan, organise and diarise your annual plan of quality assurance and improvement activity in the quality calendar. If priorities change or processes are updated the quality calendar updates with them.
You can track progress and monitor impact of quality assurance activities at department, team or partner level to ensure that you are delivering targeted support where it is needed.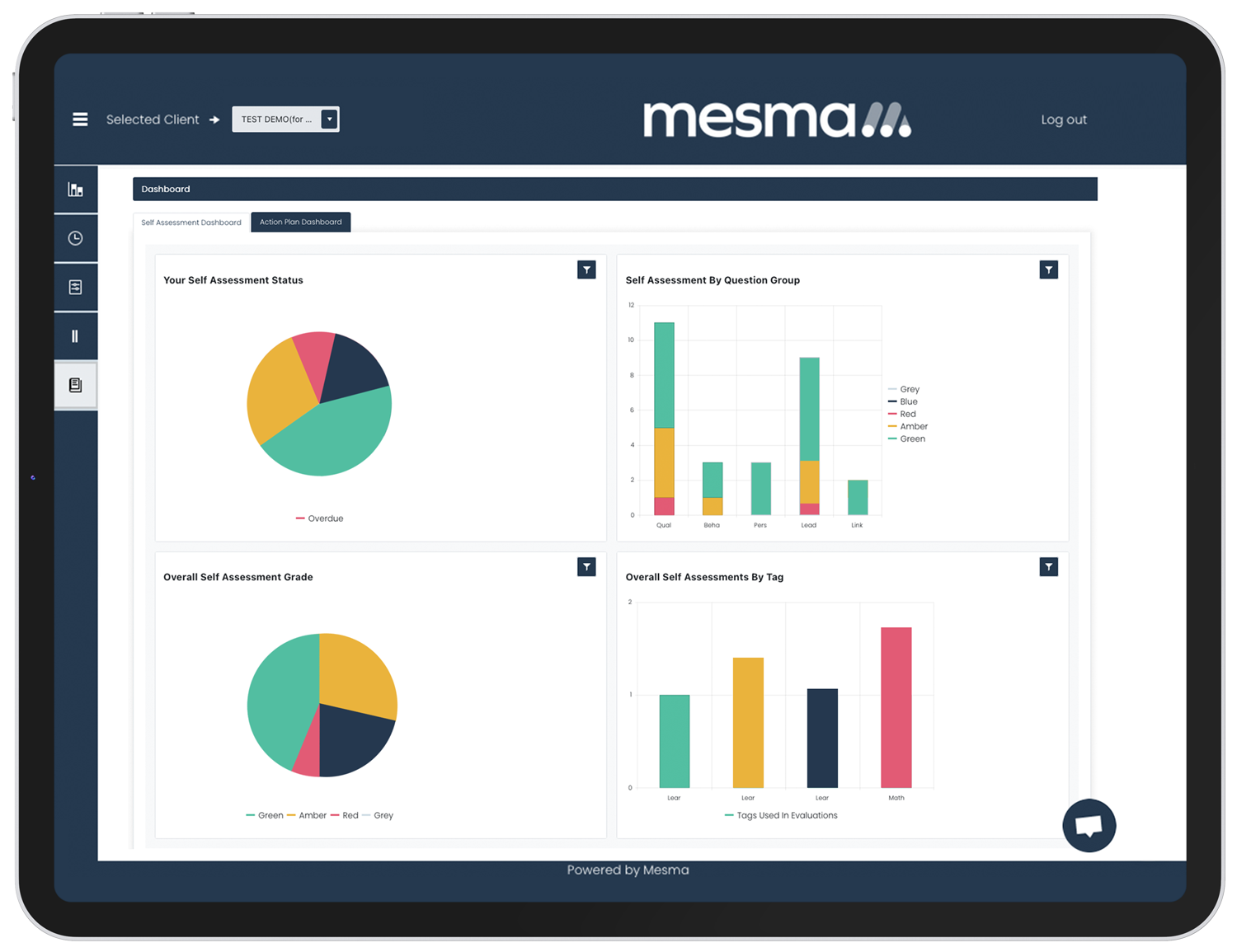 A network of support from day one.
Discover a network of specialist support from the team at Mesma and the thousands of education professionals in the FE and TVET sector across the UK and beyond.
Mesma brings people together to collaborate on quality assurance and improvement internally and externally through consultancy, training, sharing of good practice, benchmarking, insights, analysis… the list goes on.
Mesma transforms quality assurance and improvement at an individual, team or global level.
Mesma makes quality assurance more for everyone in your organisation.