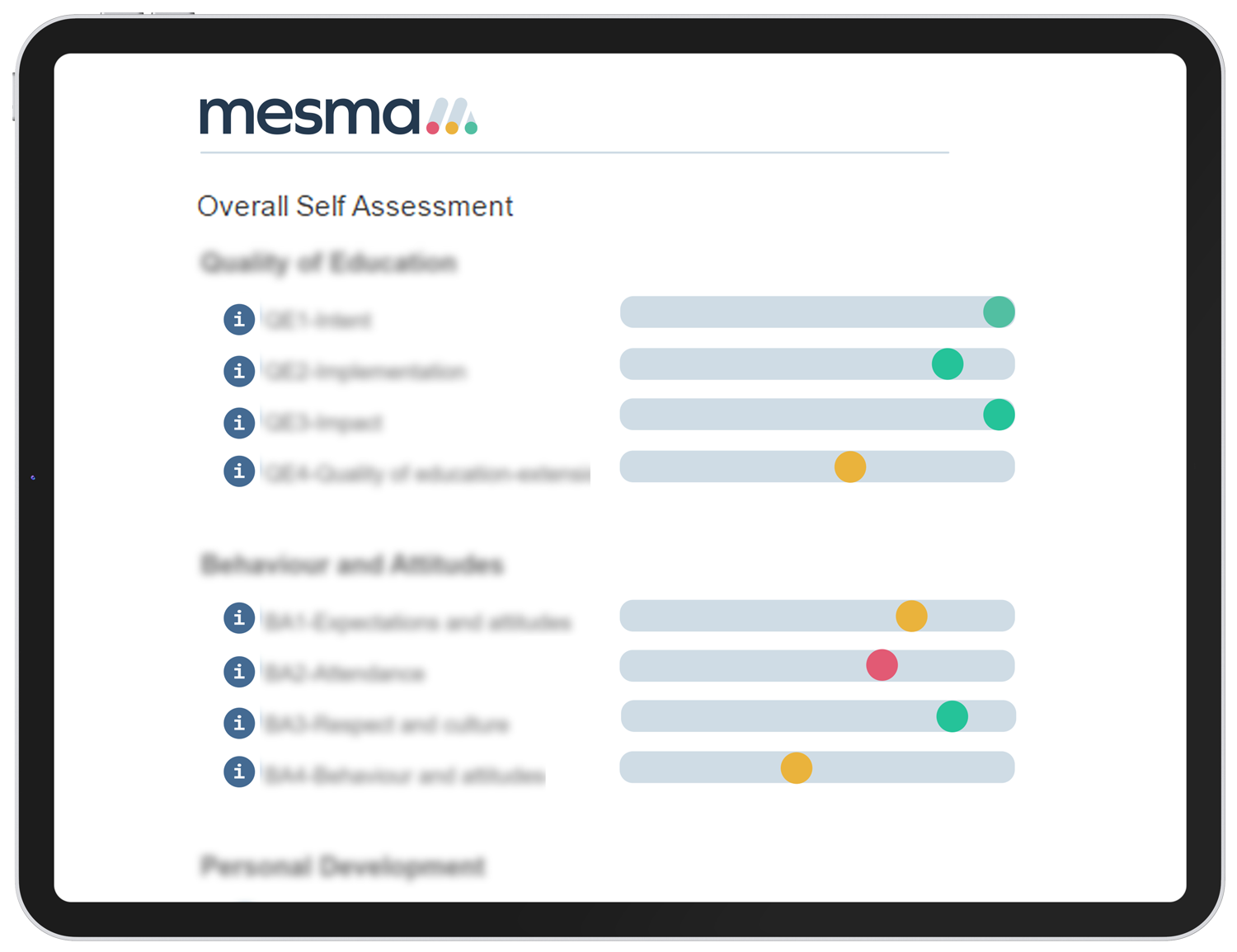 A collaborative approach to quality that raises aspirations and delivers results.
Bring life to quality assurance and quality assurance to life.
Encourage your colleagues to take ownership of individual and team quality improvement activities, demonstrating the positive impact it has on outcomes for your employees as they learn.
Mesma supports your teams to identify and share good practice and supports the entire organisation to grow and develop.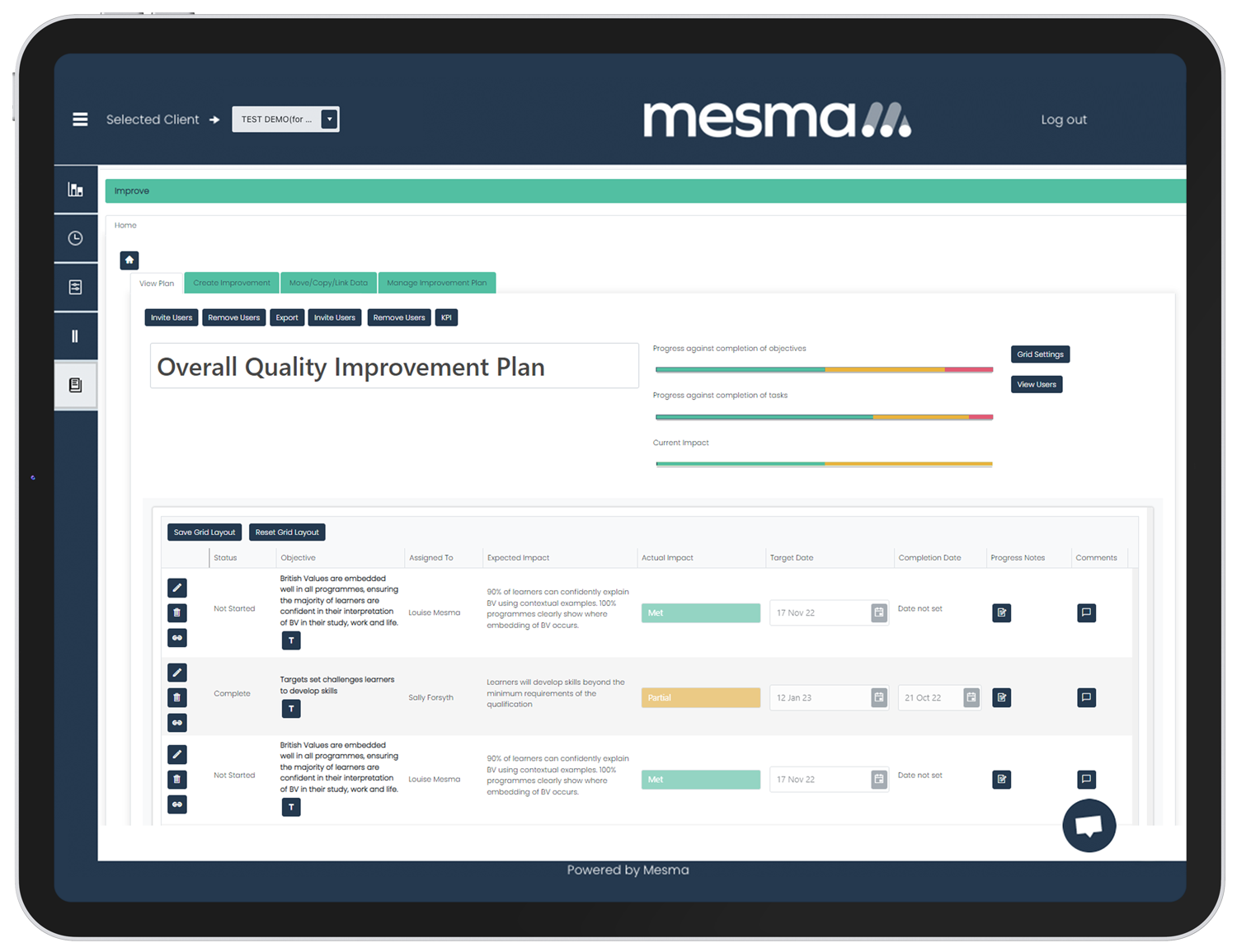 Readiness for inspection.
You want to be sure you have everything you need to hand when you get the call from an external regulator.
Having a one stop shop for your quality assurance data, self assessment reports, quality improvement plans and evidence means that you are ready.
With the latest guidance from the regulators at hand, you and colleagues will have the confidence that you have everything you need exactly when you need it.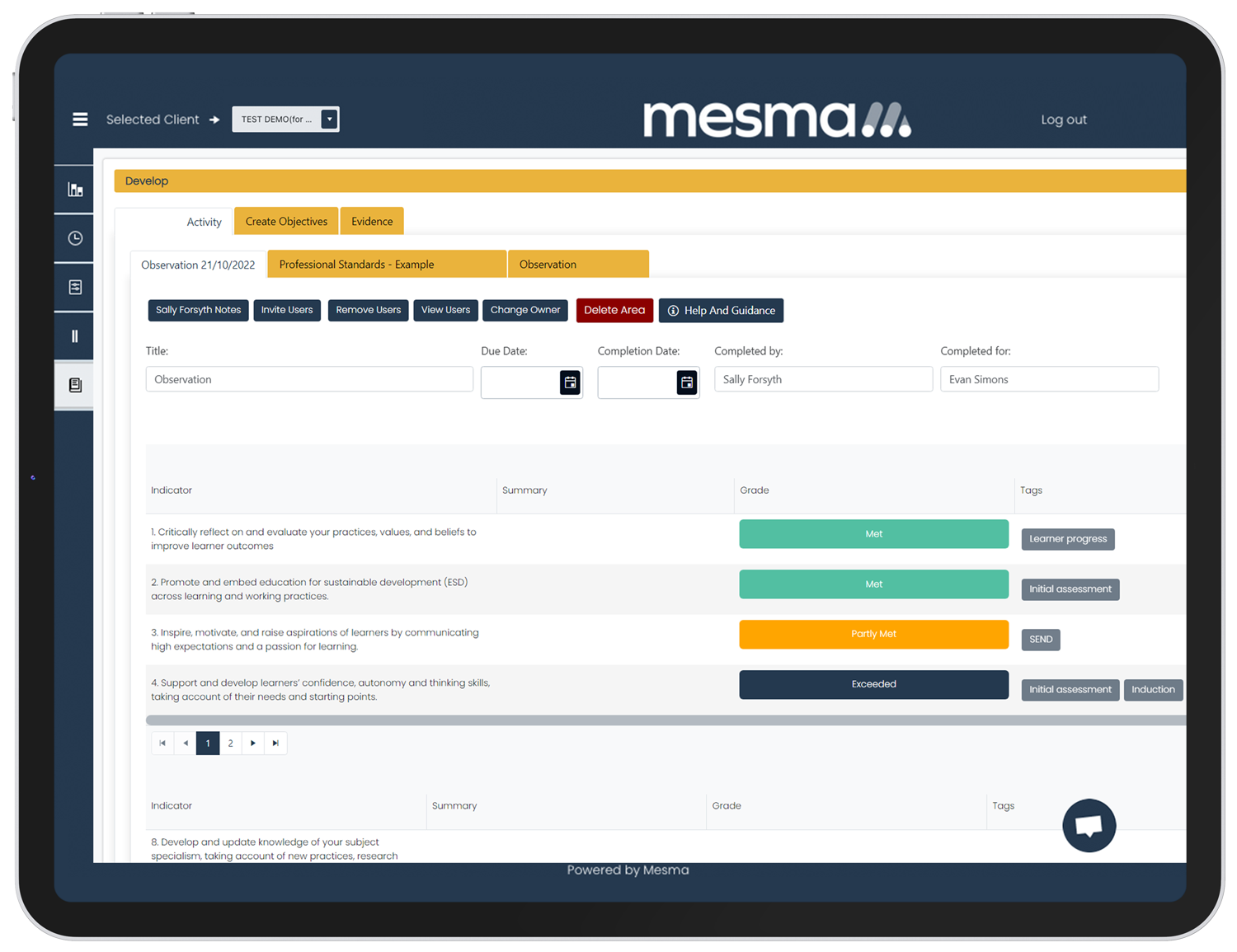 Processes that deliver efficiency and a clear return on investment.
Clear oversight and insights into the quality of your provision supports you to make informed decisions quickly.  Help channel your resources to quality improvement activity that has the most positive impact for your learners.
Your colleagues will save hours of time on data capture, resource planning and report preparation by switching from manual processes to secure, online processes designed for you.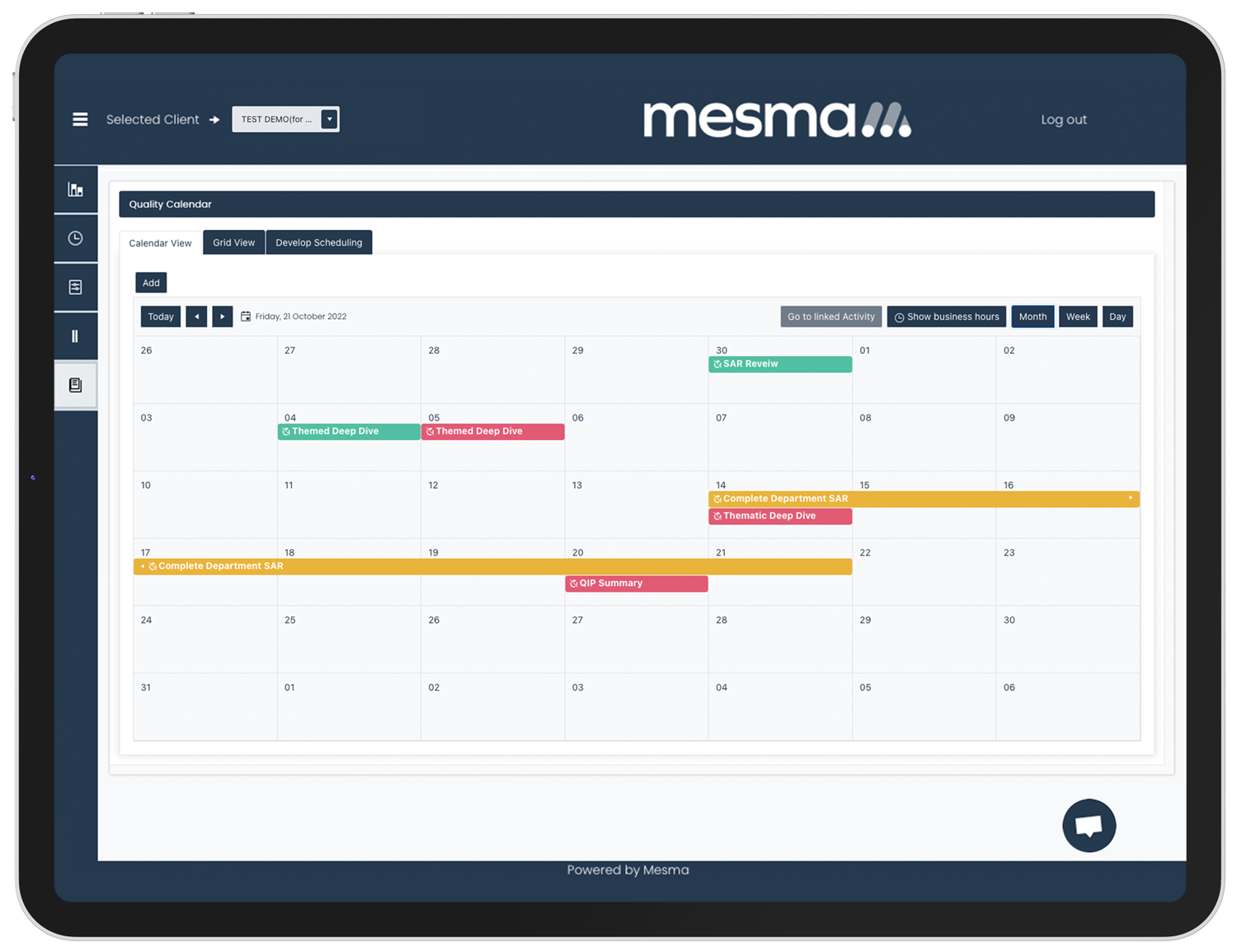 A tried and tested model to develop your quality systems.
Ready made templates, a central quality calendar, a suite of dashboards and valuable reporting provide you with all the information you need when you need it.
You can build on processes that have been developed by professionals in the sector with employer providers in mind to give you everything you need to ensure that you have robust and effective quality systems in place quickly.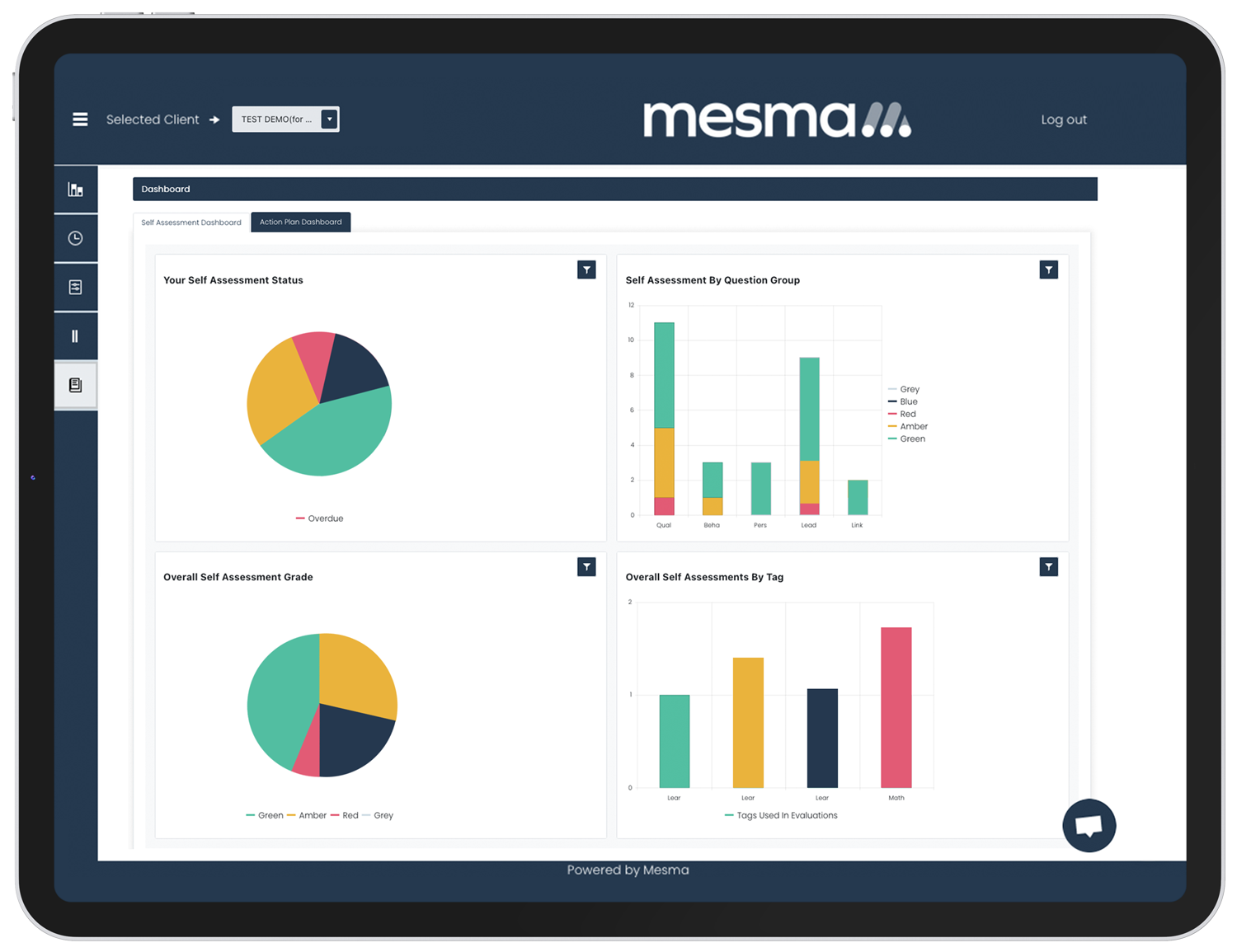 Access a community focused on helping learners and apprentices to thrive.
Collaborate with quality focused professionals internally and externally through consultancy, training, sharing of good practice, resources, benchmarking, insights, analysis etc.
Mesma users can take advantage of regular free to access improvement partner programmes and discover a whole new network of specialist support.
Mesma transforms quality assurance and improvement at an individual, team or global level.
Mesma makes quality assurance more for everyone in your organisation.